En tyst revolution sker nu inom områdena hälsa och förebyggande medicin och det är användandet av basiskt joniserat vatten och användandet av en basisk diet och rawfood för att rensa ut föroreningar mm som står för den. Vad säger experterna?
Dr Sang Wang
Författare, "Reverse Aging"
"Här är den enkla processen i att åldras: Varje levande cell i vår kropp skapar avfallsprodukter. Näringsämnen från vår mat levereras till varje cell och förbränns med syre för att ge energi för oss att leva. Obrända näringsämnen är avfallsprodukter. Den mat som antingen är bra eller dåligt för dig avgörs av storleken och kvaliteten på det avfall som produceras: giftiga, sur, basisk, etc. De flesta av våra celler går igenom ämnesomsättningen och gamla, döda celler blir avfall. "
"Dessa avfallsprodukter måste befrias från vår kropp. Faktum är att vår kropp försöker sitt bästa för att avyttra dem via urin och svett. Praktiskt taget alla förbrukade produkter är sura, det är därför urin är surt och hudytan också är sur. Problemet är att på grund av flera skäl, kan vår kropp inte bli av 100 % av det avfall som den producerar. "
"Det huvudsakliga skälet till detta är vår livsstil. Vi bör därför ägna mer tid åt att producera rätt avfall än att bearbeta dåligt."

Dr Robert O. Young, Författare till böcekrna pH Miracle, pHmiracle for Diabetes mm
Mikrobiolog, läkare, Forskare, föreläsare mm
I sin bok, The pH Miracle av Dr Robert Young säger det så här: "De som är villiga att se med öppet sinne kommer att belönas med hemligheterna till permanent hälsa. Vi kan läka oss själva genom att förändra miljön inuti våra kroppar. Potentiellt skadliga inkräktare kommer då inte att ha någonstans att växa och förblir då ofarliga. "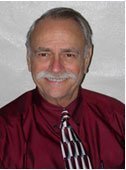 Dr David S Dyer
"Det omstrukturerade basiska vattnet kan mycket väl vara den bästa lösningen du kan ge din kropp! Visste du att man i Japan har forskat i ämnet i över fyrtio år och har funnit att genom att dricka basiskt vatten  så lindras eller minskas dom främsta orsakerna till sjukdom och förtidigt åldrande?
Joniserat vatten skapas med hjälp av elektrolys och har använts av den japanska befolkningen i över 40 år och har berört och förändrats varje tänkbar sjukdom och dess villkor. Jag har använt detta vatten i över 6 år och har sett liknande resultat där det används enträget och principfast. Vattnet är mjukt, återfuktande, energigivande, fullt av syre, pH-balanserande och en stark antioxidant. Jag önskar er alla en god hälsa!"
Shirley Lipshultz-Robinson
"Jag ville dela med mig av mina erfarenheter om mion vattenjoniseringsmaskin. Den har gjort underverk för min hälsa!Jag har lidit fruktansvärt av svåra eksem i över 50 år. Idag är jag helt frisk. Det joniserade vattnet har spelat en viktig roll i läkningsprocessen, tillsammans med bl.a homeopati, växtplankton, bra kost, vetegräs och andra gröna juicer etc. Eksem är ett symptom på blodtoxicitet på grund av dåligt fungerande inre organ såsom lever och njurar. Detta gjorde att min kropp förblev försurad och nu förstår jag att sjukdomar frodas i sura förhållanden. Sedan jag börjat dricka joniserat vatten från EmcoTech, (tillsammans med förändring av min kost) fungerar mina njurar bättre och mitt blod är renare än det någonsin varit. Detta har även haft stor inverkan hudens välmående, som är kroppens störsa utrensningsorgan. Den glädjen jag upplever om dagarna med min vackra, friska hud är bortom beskrivning!
Kärlek,
Shirley
Ray Kurzweil
Författare, uppfinnare, Filmproducent, PhD, vetenskapsman och ingenjör
Dr Kurzweil talar väl om det basiska joniserade vattnet.
"Det finns fler fördelar med "basiskt vatten" är  bara basiskheten ( alkaliniteten) eller det högre pH värdet på vattnet. Den viktigaste funktionen av basiskt vatten som produceras av en vattenjonisator är dess oxidation och reduktions potential (ORP). Vatten med en hög negativ ORP är av särskilt värde i dess förmåga att neutralisera fria radikaler. Negativ ORP kan också testas direkt i vatten med hjälp av en ORP-sensor eller ORP mätare. Vi har även utfört experiment med detta fenomen. Vi upptäckte att vatten direkt från kranen hade en ORP av +290 mV, medan det vatten som kommer ur vattenjonisator hade en negativ ORP. Ju mer negativ ORP ett ämne har (desto högre dess negativa ORP är), ju högre möjlighet har det att delta i kemiska reaktioner genom att donera elektroner. Dessa elektroner är omedelbart tillgänglig att engagera sig i reaktionerna att neutralisera positivt laddade fria radikaler. Detta är den främsta fördelwn med vatten som produceras av en vattenrenare /jonisator som inte går att få genom att dricka vanligt dricksvatten."
Joniserat vatten har man skrivit om och rekommenderat i flera hälsoböcker av oberoende författare: Dr Ray Kurzweil och Dr Terry Grossman, som i sin banbrytande bok "Fantastic Voyage": Lev Längre så lever du för evigt)" säger:
"Konsumerandet av rätt typ av vatten är avgörande för att avgifta kroppens sura avfallsprodukter och är en av de kraftfullaste hälsobehandlingar som finns tillgänglig idag."
"Vi rekommenderar att du dricker 8-10 glas per dag av detta basiska vatten. Det är en av de enklaste och mest kraftfulla saker som du kan göra för att bekämpa en lång rad sjukdomar. Det är intressant att notera att i Japan, har professionella idrottslag som dricker basiskt vatten förbättrat sina resultat. "
Terry Grossman, MD, Grundare och medicinsk direktör för Frontier Medical Institute i Denver, Colorado, en ledande hälsoklinik. Utbildad i föråldringsmedicin,  föreläser han internationellt om människans livslängd och åldringstrategier. Hans speciella område av intresse är näringsmässig medicin (behandling av sjukdom med näringsämnen såsom vitaminer, mineraler, antioxidanter och naturliga hormoner) och föryngringsmediciner. Dr Grossman licensieras som en MD och en MD (H), en homeopatisk läkare. Han är biträdande professor i familjen praxis vid University of Colorado School of Medicine.

Dr Theodore Baroody DC, ND, Ph.D., Dipl. Akupunktör.
Författare till boken "Alkalize or Die"
"Jag har gett över 5000 liter av detta vatten för i princip alla tänkbara sjukdomstillstånd. Jag känner att joniserat basiskt vatten kan gynna alla."
"De otaliga namn som tillskrivs sjukdommar betyder egentligen ingenting. Det som däremot räknas är att de alla kommer från samma orsak: för mycket vävnader med surt avfall i kroppen.
Dr Henri Coanda, den rumänska grundare för flödesdynamik och nobelpristagare vid 78 års ålder, tillbringade sex decennier att studera Hunzafolkets vatten som har mycket friska och långlivade människor. Han försökte avgöra vad det var som höll dom friska och kom till slutsatsen att det måste vara deras vatten som höll dom friska. Han började studera vad deras vatten innehöll som orsakade denna positiva effekt på kroppen. Han upptäckte att Hunzafolkets vatten har en annan viskositet och ytspänning än vanligt vatten. Dr Patrick Flanagan m.fl. fortsatte att forska vidare om i vattnet. De fann att Hunzavattnet hade ett högt alkaliskt pH och ett extra tillskott av aktivt väte (väte med en extra elektron i sig, OH) med en negativ redox (ORP) potential och ett högt kolloidalt mineralinnehåll. Liknande egenskaper har vatten från andra avlägsna platser såsom Shin-Chan områden i Kina, Kaukasus, i Azerbajdzjan, och runt bergskedjan Anderna.
Tekniken med joniserat vatten har utvecklats i Japan under tidigt 50-tal och experiment utfördes först på växter och djur. Fullskaliga utveckling inleddes 1954 vid bl.a. flera jordbruksuniversitet som visade effekterna av basiskt joniserat vatten, speciellt surt vatten på växter, experiment följde sedan på den människor utförda av japanska läkare. I sin strävan att återskapa Hunzavatten, undersökte dom japanska forskare en rysk elektrolysteknik. De fann att el skulle kunna användas för att återstrukturera vatten, vilket ger joniserat vattnet egenskaper som liknar Hunza vatten.
Fereydoon Batmanghelidj, MD
"Jag är en forskare. Jag har forskat i uttorkning under de senaste 20 åren. När jag upptäckte att lösningen på de flesta av sjukdomars villkor i vårt samhälle inte är pengaskapande, beslutade jag att publicera mina uppgifter offentligt. Min forskning visade att oavsiktlig uttorkning producerar stress, kronisk smärta och många degenerativa sjukdomar. Muntorrhet är inte det enda tecknet på uttorkning och att vänta på att bli törstig är fel angreppssätt. Medicinen har grundat sin förståelse att det är fasta ämnen i kroppen som reglerar alla funktioner i kroppen. Jag har förklarat vetenskapligt på molekylär nivå att det är vatten som reglerar alla funktioner i kroppen inklusive funktionerna för de fasta materialen. Våra kroppar bestär av 75 % vatten. Hjärnan består av 85 % vatten. Det är vatten som ger energi och aktiverar den fasta materian i kroppen. Om man inte tar tillräckligt med vatten i kroppen kommer vissa funktioner i kroppen att drabbas. Uttorkning tillverkar systemobalanser. När jag använder orden vattenkur, menar jag att bota uttorkning med vatten. "
Felicia Drury Kliment, BA MS.
"Efter år av mycket positiva kontinuerliga kliniska experiment som jag bedriver med hundratals kunder som använder joniserat basiskt vatten, är det min uppfattning att denna teknik kommer att förändra det sätt på vilket all hälsa och hur allmänheten kommer att närma sig sin hälsa under de kommande åren ..
… Mitt förslag är att dricka joniserat vatten när det är möjligt.
"Författare "The Acid Alkaline Balance Diet", Adjungerad professor, City College, New York
Dr Sherry Rogers MD.

Dr Sherry Rogers är en läkare som haft en privatpraktik i över ett kvarts sekel. Hennes specialitet är att hitta orsaken till sjukdomar och att bli av med symptomen som går att diagnostisera. Sherry skriver böcker, vetenskapliga uppsatser och håller avancerade kurser för läkare att lära sig dessa tekniker. Hon har föreläst i bl.a. 6 länder, hon har intervjuats av dussintals tv-kanaler och radioprogram samt ha skrivit många artiklar i tidskrifter.
" Huvudvärk är inte längre en brist på smärtstillande medel. Vi har nu de verktyg med vilka symptom som kan omvändas, däribland många cancerformer, kemisk överkänslighet, allergier och mycket mer."
Joniserat vatten tar bort kroppens sura avfall … Efter att noggrant ha utvärderat resultaten från råd till hundratals individer, är jag övertygad om att toxicitet i form av surt avfall är den främsta orsaken till degenerativa sjukdomar. "

Dr Susan Lark
Universitetslektor och författare till "Chemistry for Success":
"Att dricka fyra till sex glas basiskt vatten om dagen kommer att bidra till att neutralisera för hög surhet i kroppen och med tiden kommer att bidra till att återställa din alkaliska buffertförmåga i kroppen. Basiskt vatten bör användas när villkoren för försurning har utvecklats, t.ex. vid förkylning, influensa eller bronkit. Liksom vitaminerna C, E och betakaroten, fungerar joniserat basiskt vatten som en antioxidant grund av sitt överskott av fria elektroner. Detta kan hjälpa kroppen mot utvecklingen av hjärtsjukdomar, slaganfall, immunitets dysfunktioner och andra vanliga krämpor. "
Helmut G. Flasch MD
Det "mycket rena vatten" som producerats genom omvänd osmos, (som även används av de flesta buteljerande företagen) kallas även för "dött" vatten. Det är så rent att ingenting finns kvar i det. Vattnet är laddat med positiva joner i stället för negativa joner och är även surt i stället för basiskt. Det vatten du dricker till vardags är tänkt att ge dig alla näringsämnen till kroppens slutdestinationer och att ha förmågan att rensa ut alla fria radikaler. Så lösningen är att dricka vatten, som har en laddning på minus 250 till minus 800 mV i ORP med ett pH-värde i storleksordningen 8,5 till 9,5. Detta är förmodligen det bästa sättet att bekämpa virus, bakteriella infektioner, sjukdomar, – kort sagt för att vara 100 % säker mot att få inte en sjukdom inklusive cancer, aids, förkylning, hjärtsjukdom mm
– Håll din kropp basisk- inte sur. Det enda området i kroppen som bör vara surt är magsäcken och urinen! Blodet och saliven måste vara basisk. Håll din kropp basisk, inte sur, detta är svaret. Att ha en basisk kropp är den ultimata lösningen enligt många repekterade personer på denna planet."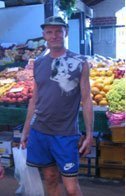 David Niven Miller MA.
Föryngringsexpert och författare till "Grow Youthful"
Författaren och forskaren David Niven Miller förenar traditionell klokhet, sunt förnuft och noggrann vetenskaplig forskning. Ökad konsumtion av gott kvalitativt kranvatten eller filtrerat vatten kan omvandla din hälsa och spelar en central roll vid läkning av nästan alla degenerativa sjukdomar. Men basiskt vatten har djupgående långsiktiga effekter, eftersom det gör kroppen basisk och är en effektiv antioxidant. "
Dr Keiichi Morishita i sin bok, "The Hidden Truth of Cancer": "Om blodet utvecklar en mer surt tillstånd, måste överskottet av det sura avfallet deponeras någonstans i kroppen. Om denna ohälsosamma process fortsätter år efter år, kommer dessa områden stadigt att öka i surhet och cellerna börjar dö ut. Andra celler i det drabbade området kan överleva genom att bli onormala, då kallas dom elakartade eller maligna. Maligna celler kan inte svara på hjärnans kommandon. De genomgår en cellulär division som är utom kontroll. Detta är början på cancer. "
"Modern medicin… behandlar dessa elakartade celler som om de vore bakterier och virus. Man använder cellgifter, strålning och kirurgi för att behandla cancer. Men ingen av dessa behandlingar kommer att bidra särskilt mycket om miljön i kroppen fortfarande är sur."
Ed McCabe, som har gjort så mycket för att främja syre terapier, säger:
"Beröva en cell 60 % av sitt syre och den kommer att bli cancerogen."
Harald Tietze
Författare till "Youthing " säger att genom att dricka basiskt vatten, kan åldrandeprocessen vända och surt avfall kan minskas på lång sikt till en nivå som är lägre än hos en mycket yngre person. Det organet kan återupplivas. "

Dr Ingfreid Hobert MD
"Du behöver inte dyra läkemedel med alla dess negativa bieffekter att återfå hälsan … Basiskt vatten har djupgående effekter på lång sikt eftersom det alkaliserar din kropp och är en effektiv antioxidant".

Dr Hidemitsu Hayashi
Direktör för Vatteninstitutet, Tokyo, Japan
"Vatten har förmågan att attrahera och ackumulera bioenergi. Det kan också lagra ett energiminne av skadliga eller av hjälpvibrationer som fanns i det förflutna. Klorerat kranvatten är förorenat med icke-biologiska kemikalier och negativ energi förlag. Det är också saknar bioenergi och därför kan anses vara förorenad och "dött". Basiskt levande vatten anses av ett växande antal sjukpersonal som det bästa vattnet att dricka och är listat som en "medicinteknisk produkt i Japan för behandling av degenerativa sjukdomar. "
Mer från Dr.Hayashi
Dr William Howard Hay (1930)
"… människor med surt blod är mer benägna att bli sjuka. Jag definierar att blod med ett pH-intervall på 7,4 till 7,5 skall associeras med god hälsa. När livsmedel som vi äter smälts, produceras syror som neutraliserats av dom basiska salterna (karbonater) kalcium, magnesium, kalium och natrium. Livsmedel som innehåller klor, fosfor-, svavel och kväve, animaliska produkter och raffinerade kolhydrater tenderar att vara sura.
William Howard Hay, MD.
Celia Wright
Har skrivit "The Wright Diet",
"… den  försurade personen är känslig, utmattad, benägna att värk och smärta, huvudvärk och problem med att sova och surhetsgraden i magen. Rökare har visat sig ha hög syra i urinen. Matbegär man har verkar vara nedsatta vid en mer basisk kost. "
Om du inte gör något annat för din kropp, gör i alla fall det här: Drick rent joniserat basiskt vatten dagligen!
Kommentera gärna dina erfarenheter av joniserat vatten eller om du undrar över något!