Fördelarna med att använda H₂ vatten vid träning och ökad prestanda
När det kommer till träning och fitness är vi alla olika, och ironiskt nog vill vi alla samma sak. Det gäller oavsett om du är 20 eller 80 år gammal och
promenerar, joggar, styrketränar eller gillar cross-fit, yoga eller aerobics. Det spelar ingen roll om idrottar på fritiden eller på heltid, är amatör eller proffs. Trots olika ambionsnivåer vill alla på ett enkelt, säkert och naturlig sätt att få kunna få ut mer av sin träning, att inte skada sig trots ökad påfrestning och samtidigt känna större glädje och nytta av vår fysiska akvitet. Tänk om det fanns en bekväm och naturlig väg för dig att få mer energi och samdigt minska tröttheten, mjölksyran och den oxidava stressen som gör dig möjligt njuta ännu mer av dina akviteter?
Vad är det som gör aktiviteten/träningen tuff?
 Oavsett om du promenerar för ditt välmående eller tränar för nästa OS så är svaret detsamma. All aktivitet/träning ökar omedelbart ditt behov av energi och syre för att orka med aktiviteten/träningen. All aktivitet som är mer intensiv än din kropp är van vid stressar ditt system och orsakar en rad effekter. Träning ger ökad mängd syre vilket skapar fria radikaler som orsakar oxidativ stress. Oxidativ stress är en tyst attack på dina celler som leder till minskad livskraft hos cellerna och celldöd. Det är detta som leder till muskelskador, svaghet, utmattning och inflammationer.(1-3)Detta märks tydligt vid träning som orsakar oxidativ stress. Om din aktivitet är tillräckligt intensiv kommer du att använda din ATP (adenosintrifosfat) för att få energi och kroppen kommer bränna glykogen. När detta händer kommer du att känna mjölksyran komma igång vilket leder till utmattning och muskelvärk. Allt detta leder till minskad uthållighet, försämrad prestation, sämre resultat och mindre glädje.
H₂ – Världens kraftfullaste antioxidant
Det finns ett växande antal trovärdiga vetenskapliga rön som visar att molekylärt väte – eller H₂ erbjuder alla dessa fördelar och mycket mer. Forskarnas intresse för H₂ började för ungefär 10 år sedan. Sedan dess har över 1 000 vetenskapliga arklar publicerats som visar att väte erbjuder enorma terapeuska fördelar för 170 sjukdomstillstånd och stöttar praktiskt taget alla organ i kroppen. Flera av dessa studier visar även att H₂ har betydande fördelar för när det gäller prestationsförmågan men också under vanlig träning. Forskning visar att det bästa sättet att tillgå H₂ är genom att dricka H₂ vatten och att man får ut maximal H₂ koncentration i vatten.
H₂ vatten ökar din energi
ATP är energivalutan för alla dina aktiviteter. Den mat du äter och syret du andas producerar ATP i mitokondrierna som ger energi till alla dina celler och
dina aktiviteter. Men fria radikaler produceras också varje minut av bara syret du andas. Det är så den aeroba metabolismen fungerar. Fria radikaler, speciellt syreradikaler, skadar mitokondrierna. När skadade mitokondrier inte längre kan tillverka tillräcklig mängd av ATP vänder sig kroppen till lagrad glykogen. Glykogen lagras mestadels i levern där den är tillgänglig och används till energi. Ett ökande antal undersökningar visar att vatten med tillsatt H₂  förbättrar funktionen hos mitokondrierna, ökar ATP produktionen och potentiellt ökar den mitokondriella massan. (4)
Varför är H₂  så effektivt?
H₂ är så effektiv för det är den minsta molekylen i universum och den passerar snabbt genom dina cellmembran och neutraliserar de skadliga fria radikalerna direkt. De skyddande egenskaperna tillåter mitokondrierna att producera en optimal mängd ATP som förser dig med mer energi. När du vilket tränar och belastar systemet måste kroppen gräva djupt och gå bortom din ATP produktion, visar forskning att H₂ kan stödja en ökad glykogenlagring i din lever.(5)
Genom att dricka vatten som är mättat med H₂ ökar energin genom förbättrad ATP produktion medan den ökade glykogenlagringen minskar utmattning och muskelskador. Du orkar mer och din styrka ökar.
H₂ vatten kan öka din VO₂ max, din maximal syreupptagningsförmågaEn nyligt gjord studie (5) visar att genom att dricka väteberikat vatten ökar VO₂ max, uthålligheten och förmåga att arbeta mer jämfört med placebo gruppen som fick kranvatten. Studien visade dessutom att det inte finns några biverkningar eller kontraindikationer från användningen av detta vatten.
H₂ vatten minskar mjölksyran
Närhelst din kropp börjar bränna lagrad glykogen så börjar du producera mjölksyra. Ökad mängd mjölksyra leder till ömhet i musklerna, utmattning och längre återhämtningstid. Detta kallas metabolisk acidos och på grund av träning är metabolisk acidos vanlig bland högaktiva individer och många som tränar hårt och/eller ofta. En tämligen okänd effekt är om du har acidos kanske du inte vet om det men märker att du inte presterar på topp längre.
H₂ vatten minskar ömhet i musklerna
En nyligen gjord undersökning kom fram till att väteberikat vatten kan ha inverkan på elitidrottares prestationer. Såväl muskelutmattning som laktat (nivå av mjölksyra i blodet) var lägre i kontrollgruppen av elitidrottare när de drack H₂ berikat vatten före intensiva övningar enligt ett givet schema. (6)En liknande studie fann att H₂  berikat vatten hade välgörande effekt på upplevd ansträngning och mjölksyra vid tröskelvärdet under maximal ansträngning. Medan de exakta mekanismerna inte identifierades, drog studien slutsatsen att H₂  vatten minskar den fysiska stressen vid maximal ansträngning.(7)Ett citat från en av alla forskningsrapporter i ämnet lyder kortfattat:
"Korrekt hydrering med väterikt vatten för träning reducerar nivån av laktat i blodet och förbättrad träningsinducerad nedgång av muskelfunktionen."Kosuke Aoki, et al Medical Gas Research, 2012.
H₂ vatten skyddar mot oxidativ stress
All ökning av aktivitet resulterar alltså i en ökad nivå av oxidativ stress. Ovanlig eller intensiv fysisk aktivitet under en kort tid (tänk intervallträning, tävling etc) orsakar högre nivåer av oxidativ stress och mjölksyra (sk. träningsorsakad metabolisk acidos). Detta orsakar symtomen enligt tidigare,  ökad utmattning, muskelömhet, skador i muskelfibrerna och inflammationsrisk. Oxidativ stress i alla dess former, oavsett hur du fått den, är något vi vill undvika. Vetenskapsmän har vetat länge att H₂  enkelt neutraliserar fria radikaler, särskilt hydroxidradikalen (OH-) och oxidradikalen (O+). (8-10)Särskilt viktigt är det att H₂  verkar kunna selektera ut sitt mål då hydroxidradikalen är mest giftig för cellerna. Andra fria radikaler (t ex kväveoxid radikaler) är däremot viktiga för cellfysiologin och homestas. (8,9) Till skillnad mot andra antioxidanter, lämnar H₂ dessa goda radikaler oförändrade. Detta gör H₂ till en överlägsen antioxidant.
H₂ förbättrar återhämtning och läkning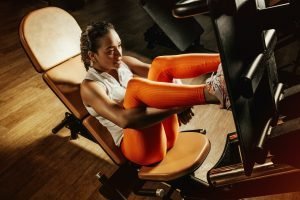 Återhämtning från aktivitet eller träning är mångfacetterat och innebär mer än bara muskelåterhämtning. Återhämtning involverar kemisk och hormoniell balans, återhämtning av nervsystemet, det mentala och mycket mer. Ibland överanstränger du en muskel eller dina ligament. Så ordentlig återhämtning kräver och involverar ett flertal processer.Studier har visat att H₂ vatten bidrar till att behandla skador och kroppsliga tillstånd som hör ihop med oxidativ stress och inflammation och i att behandla idrottsskador på kroppens mjukdelar. (10)H₂ har visat sig bibehålla homeostas av enzymer såsom glutation, superoxid, dismutas, katalas och andra. (4)H₂  har också visat på cellsignal förmåga som är kritisk för hjärnan och neurologiska funktioner. (4,14) Effektiviteten av H₂ kan inte understrykas då den är den enda antioxidanten som kan passera blod-hjärn barriären vilket gör den till superantioxidanten som kan reparera oxidation i hjärnan.Dessa egenskaper gör väteberikat vatten till något mycket mer än en enkel återhämtningsdryckfokuserad på att reparera musklerna.
H₂ är en smartare och effektivare lösning
H₂ vatten är säkert. Det är 100 % naturligt. Forskning visar att H₂ vatten hjälper. Då H₂ vatten kommer åt så många av de problem vi ställs inför och ger oss större möjlighet att njuta av framgång i våra aktiviteter, fitness och träning. Det är effektivt i ett flertal tillstånd som är kopplade till oxidativ stress – inte bara de kopplade till våra aktiviteter och träning. Faktum är att den största delen av forskningen kring H₂ har fokuserat på kronisk sjukdom orsakad av oxidation. Studier visar att väteberikat vatten har god inverkan på ett antal tillstånd som beror på oxidation, så som metaboliskt syndrom, diabetes och till och med cancerbehandling. Det är också lättillgängligt och prisvärt.
Hur kan du få H₂ vatten?
Några av världens mest kända "helande" vattenkällor, har studerats och visat sig vara fria från  kontaminering och lätt alkaliska. Dessa källor innehåller även negativ jonisering och upplösta vätemolekyler. Livsvattens vattenjonisatorer skapar detta H₂  vatten direkt i din kran från i princip vilken vattenkälla som helst.Då vår förstklassiska UltraWater filtreringteknologi först tar bort all kontaminering i vattnet (oberoende tester mot 246 giftiga ämnen renas i princip allt till 99.9 %. När vattnet renats laddas det med infusionsteknologi och blir alkaliskt, joniserat och väteberikat H₂  vatten. Våra jonisatorer skapar även surt joniserat vatten som har bevisad vetenskaplig effekt på huden, ögon, hår och andra utanpåliggande kroppsliga problem.
Referenser:1. Djordjevic D, Cubrilo D, Macura M, Barudzic N, Djuric D, Jakovljevic V. The influence of training status on oxidative stress in young male handballplayers. Mol Cell Biochem. 2011;351(1–2):251–259.
2. Tanskanen M, Atalay M, Uusitalo A. Altered oxidative stress in overtrained athletes. J Sports Sci.2010;28(3):309–317. doi:10.1080/02640410903473844.
3. Jackson MJ. Muscle damage during exercise: possible role of free radicals and protective effect of vitamin E. Proc Nutr Soc. 1987;46(1):77–80. doi:10.1079/PNS19870010.
4. T. Lebarron The Actions of Molecular Hydrogen in the Body, MHI, March 4, 2013.
5. Sergej M. OSTOJIC, Darinka KOROVLJEV, et al, 28-Days Hydrogen-Rich Water Supplementation Affects Exercise Capacity, Applied BioenergeticsLab, Faculty of Sport and PE, University of Novi Sad, Serbia
6. Pilot study: Effects of drinking hydrogen-rich water on muscle fatigue caused by acute exercise in elite athletes. Med Gas Res. 2012 Jul 12;2:12.doi: 10.1186/2045-9912-2-12.
7. Ostojic SM, Stojanovic MD. Hydrogen-rich water affected blood alkalinity in physically active men. Res Sports Med 2014; 22: 49–60.
8. Ohsawa I, Ishikawa M, Takahashi K, Watanabe M, Nishimaki K, Yamagata K, Katsura K, Katayama Y, Asoh S, Ohta S. Hydrogen acts as atherapeutic antioxidant by selectively reducing cytotoxic oxygen radicals. Nat Med. 2007;13(6):688– 694. doi: 10.1038/nm1577.
9. Kosuke Aoki, Atsunori Nakao, Takako Adachi, Yasushi Matsui, and Shumpei Miyakawa Hong Y, Chen S, Zhang JM. Hydrogen as a selectiveantioxidant: a review of clinical and experimental studies. J Int Med Res 2010; 38: 1893–1903.
10. Hong Y, Chen S, Zhang JM. Hydrogen as a selective antioxidant: a review of clinical and experimental studies. J Int Med Res 2010; 38: 1893–1903.
11. Ostojic SM, Stojanovic MD, Hoffman JR. Effectiveness of molecular hydrogen in the management of musculotendinous injuries. Med Sci SportExerc 2014; 46: S156–S157.
12. Huang CS, Kawamura T, Toyoda Y, Nakao A. Recent advances in hydrogen research as a therapeutic medical gas. Free Radical Res2010;44(9):971–982.
13. Ohta S, Nakao A, Ohno K. The 2011 Medical Molecular Hydrogen Symposium: An inaugural symposium of the journal Medical Gas Research.Med Gas Res 2011;1(1):10.
14. Kenji Dohi, Brian C. Kraemer, Michelle A. Erickson, Pamela J. McMillan, Andrej Kovac, Zuzana Flachbartova, Kim M. Hansen, Gul N. Shah, NaderSheibani, Therese Salameh, and William A. Banks. Molecular Hydrogen in Drinking Water Protects against Neurodegenerative Changes Induced byTraumatic Brain Injury, Injury PLoS One. 2014 Sep 24;9(9):e108034.