Lär dig om Joniserat vatten 
Kangenvatten och MLM företag Enagic.
Här rätas missförstånd, förvirring och myter som skapats kring sk. Kangenvatten.
Vi får förfrågningar dagligen om skillnaderna mellan vatten som produceras från våra H2 vattenrenare och sk. kangenvatten att vi ville uppmärksamma alla som är intresserade av ämnet med denna artikel.
Enagic Corporation i Japan är ägare för det registrerade varumärket kangenvatten och Enagic i USA. Intresset för Kangenvatten sammanföll med en ökning i intresset för joniserat vatten från MLM (Multi Level Marketing) företag Enagic. Enagic har som bolag gjort ett fantastiskt jobb med att införa begreppet basiskt och surt joniserat vatten till många människor som annars inte skulle veta om den underbara och hälsosamma nyttan av rent, gott, joniserat H2 vatten.
Vi vill också påpeka att vår Vesta H2 har utklassat allt motstånd I induviduella tester när det gäller pH och -ORP och ger dig t.om återlämningsgaranti på att du inte får starkare pH och -ORP om du jämför en Vesta H2 och en annan maskin med samma vattenkälla som ej modifierats på något sätt.
Se filmen där vi jämfört Kangen SD501 mot Vesta H2
KANGEN FAQ: ALLA FRÅGOR OCH SVAR OM KANGEN.
Vi har samlat dom vanligaste frågorna och föreställningarna som finns idag om Kangenvatten och dess funktioner.  Vi hoppas kunna klargöra fakta och sanningar så att du som kund kan fatta ett smart beslut då en H2 maskin är en kostsam investering och som skall hålla länge. 
Notera att vi kunde göra denna lista dubbelt så lång men har medvetet minskat alla fakta då vissa är av tekninsk natur som inte alla kan förstå. Prata gärna till oss i chatten eller maila oss din förfrågan på denna sidan.
Det är ingen skillnad. Kangen är ett ord från japanskan som betyder "reducerat vatten", ett begrepp om vatten som finns i världen som har ett visst pH och en viss negativ laddning och patenterat detta namn. Alla vattenrenare som är kraftfulla och joniserar H2 vatten kan skapa sk. Kangenvatten. En viktig trygghetsfaktor i en vattenjonisator som producerar H2 är faktiskt filtreringen. Vårt Ultrawater har omatchade egenskaper och suverän prestanda. Kangens filter kommer inte i närheten av Ultrawaters filtreringsförmåga.  
NOT: Bolaget bakom de sk. Kangenmaskinerna heter Enagic. 
Detta är felaktigt. Kangens maskiner är klassade som medicinska instrument i Japan pga av H2 vattnets läkande förmåga. Det viktiga är att ALLA  vattenjonisatorer i Japan och Korea är godkända som medicintekniska produkter om dom kan prestera ett visst pH och -ORP ( H2) i vattnet. Om en maskin kan skapa vatten över ett pH-värde på 8,5 måste den certifieras som medicinsk utrustning. Så det är falskt att Enagic är de enda som är cerifierade som medicinskt instrument.
Kangen är en bra maskin, men är det den bästa? Men Enagic har inte ett enda patent som skyddar tekniken för deras jonisator. (Deras enda patent finns på kompensationsplanen inom MLM strukturen). Det är en gammal design utvecklad av Toyo Metals (Toyo Aitex). Det finns inget nytt inom kraftförsörjningen, elektrodmaterialet, hur den pläterats eller i själva elektrolysdesignen.
Ultrawater på en helt annan nivå än våra konkurrenters filter, även de som bara har vattenrening som grund. Alla kan påsta att deras filter är bra. Vi har bevisat det genom rigorösa tester i statliga lab i USA.
Våra filtertester är:
Certifierade och trovärdiga: Alla tester utförda i oberoende, EPA / NELAP-certifierade laboratorier
Grundliga: Vi utelämnar ingenting och vi visar resultat för allt testat.
Noggranna: Vi testar föroreningsnivåer i delar per miljon och det är så nära EPA: s maximala föroreningsnivå som man kan få.
Ingenting göms eller utelämnat: Vi rapporterar allt  -även de svåraste föroreningar som arsenik, krom VI etc.
Omfattande: Vi testade totalt 172 st*.  21 tungmetaller, 65 läkemedel, 3 OTC-läkemedel, 7 hormoner, 15 bekämpningsmedel och herbicider, konserveringsmedel och avloppsindikatorer, 45 VOC och 5 andra anjoner och desinfektionsmedel – totalt 172 föroreningar!
Smarta: H2 seriens filter har en port i filtret som är till för att kunna ha i t.ex avhärdare vid högt kalkinnehåll eller om man har lågt pH, kalk och magnesiumtillskott för att överhuvud taget jonisera vatten. Detta är en enorm fördel mot konkurrande tillverkare då man annars skall ha ett separat filter innan maskinen som är klumpigt och inte ser så snygg ut. 
numera 242 st däribland PFAS plaster som tas bort med 99,9 % 
Vi kan inte tala för andra tillverkare. Våra joniseringsmembran kommer från Japan och har en titanpläterad platina som är de absolut bästa på marknaden. Skillnaden i plätering är att våra är pläterade i elektrolys vilket gör dom mer kraftfulla och får bättre livslängd och prestanda. Kangen har inte denna teknologin på deras joniseringsplattor. Dom säger att deras plattor är störst, bäst plätering mm Det stämmer inte. 
Våra egenutvecklade H2 Infusion Technology membran  tillsammans med kombinationen av smarta elektroder skapar oöverträffad H2-prestanda vid pH spannet för dricksvatten. De flesta lägger krut på att kunna skapa högst pH. Vi får dels mycket bra testresultat när  högt pH med hög -ORP skapas (från oberoende källor som jämfört våra maskiner) och Kangen maskiner. Vi satsar däremot mest krut på att leverera maximal H2 vid lägre pH som är drickbart. Detta är viktigast då H2 är den mest läkande antioxidanten som existerar enligt senaste forskningsresultat.  Desstutom blir vattnet godare än om man bara fokuserar på högst laddning och bäst pH spann. Detta märks i varje glas man dricker. Våra kunder som uppgraderar sig från våra äldre Vesta maskinerna från vår tidiagre tillverkare till nya H2 serien känner skillnaden direkt.
 Vesta H2 har förmågan att inte bara skapa hög H2 utan kan också prestera mycket bra vid lägre mer drickbart – och säkrare – pH-nivåer.
Vesta H2 skapar (beroende på källvatten) upp till ett pH på 11,0+ och -900 ORP. Vad som är vilseledande är att säga att en jonisator får ett visst resultat då resultatet varierar kraftigt beroende på mineralkoncentrationen i ditt vatten och flödeshastigheten man valt.
Alla som skapar bra H2 värden gör det också i vatten som har farligt högt pH – alltid långt över 10 pH. Det är inte bara tveksamt att dricka så högt pH, utan vatten med högt pH-värde smakar dåligt!
Vi garanterar att om någon kund kan visa att om vår H2 jonisator inte är bättre än någon annan vattenjonisator med liknande antal plattor och samma vattenkälla de första 90 dagarna efter köpet får man lämna tillbaka din  H2 vattenjonisator. 
Detta är unikt för basiskt H2 vatten och inte för Kangens maskiner!
Över 1000 vetenskapliga studier från bl.a Japan och Korea  har visat att Basiskt H2 vatten ( som är samma sak) har enorm läkande förmåga i många sjukdomstillstånd. Detta då vår kropp är basisk i sin konstruktion men har sura processer och vi får sk. föskjuten syra bas balans.
Standarderna och kriterierna i Korea och Japan för att en vattenjonisator ska vara en medicinsk anordning är exakt desamma. De japanska standarderna är inte bättre än eller skiljer sig från de koreanska standarderna. Det är därför Koreanska vattenjonisatorer också säljs i Japan.
Eftersom skalet på grönsaker innehåller antocyaniner (naturliga pH-indikatorer), gör den höga pH:n att antocyaninerna att löses upp i vattnet och ändrar färg. Ungefär på samma sätt som pH-droppar man får när man köper en H2 maskin fungerar genom att placera dem i vatten med högt pH. Detta inträffar i olika grader och med olika färger beroende på grönsakstyp. Vissa är till och med genetiskt konstruerade för att ha högre nivåer av antocyaniner för att förbättra sitt utseende i butikshyllorna. Färgen beror på antocyaninerna, inte på bekämpningsmedel, som i allmänhet är tydliga.
FAKTA: Eftersom huden föredrar ett surt pH är vatten i pH-intervallet 4 till 6 ett bra val för tvätt, sköljning mm. Däremot kan skönhetsvattnet från en Kangen maskin innehålla klor, ofta i betydande nivåer, om filtret inte har förmåga att rena vattnet korrekt. Detta kan irritera och orsaka torrhet i huden. Detta händer i lika stor grad  med det sura vattnet från våra H2 maskiner. Det luktar knappt klor vilket betyder att filtret tar upp det mesta och att du inte får det på huden.  
NOT: Även om huvudfiltret tar bort klor som finns i det kommunala kranvattnet, kan klor återinföras i det sura vattnet genom oxidation av kloridjoner.
Eftersom skönhetsvattnet produceras vid anoden, om källvattnet innehåller kloridjoner kommer dessa joner att oxideras, vilket resulterar i klor som INTE KAN tas bort av filtret (eftersom allt händer efter filtret). Användaren bör alltid testa sitt "skönhetsvatten" för klor innan det används på sin hud.
Kangen är inte ett Ponzi scheme utan ett MLM, Multi Level Marketing företag. Dessa är uppbyggda så att man tjänar pengar på de som ligger under en själv med olika bonus system. Det är absolut inget fel i det mer än att oftast så har MLM bolag bra produkter, men de är dyra då alla skall ha betalt. 
Våra vattenrenare är också i en MLM struktur i USA men vi har valt att sälja billigare och med distributörs licens sedan 10 år.  Vill man tjäna pengar på att marknadföra våra produkter har vi ett affiliate system i en nivå som är vanligt praxis i många branscher idag.
En Kangen maskin är absolut ett bra köp! All investering i joniserat H2 vatten skall premieras! Den kostar bara mer än nödvändigt. Kangens historia berättar att dom köpte rättigheterna till tillverkaren Toyos Aitex maskin, döpte om den till Kangen och tog dubbelt betalt.
Även om flödeshastigheten kan vara 7 liter per minut kan det resulterande vattnet vid denna flödeshastighet inte ha ett högt alkaliskt pH eller hög negativt ORP och har således liten fördel. Vidare är det inte möjligt att filtrera bra eller ta bort klor med en liten mängd vatten / filterkontakttid – även om Enagic använder ett filter som kan ta bort föroreningar med inom spännvidd. 
Enagic har inte ett enda patent som skyddar teknologin för deras jonisator. (Deras enda patent finns på kompensationsplanen inom MLM strukturen). Det är en gammal design utvecklad av Toyo Metals (Toyo Aitex). Det finns inget ny tekninsk innovation ifråga om  kraftförsörjningen, elektrodmaterialet, filtren eller elektrolysdesignen!
Enagic har fått problem med den japanska regeringen för oetiska affärsmetoder. Den japanska försäljnings -kommissionen har faktiskt stängt av deras försäljning två gånger. Första gången är 1997 och igen 2009 för att använda sig av falksa inkomst och hälsopåståenden. Första gången stängdes de av i 9 månader och kunde inte göra några affärer.
Många har hört talas om "kangen vatten" eftersom på japanska betyder "kangen" helt enkelt "reducerat" vatten (elektrolyserat reducerat vatten). Det har ingenting med Enagic ( Kangen) att göra. Det är inte ett varumärke i Japan. Det finns skärmdumpar som visar att översättningen av "kangen" vatten "(Kangen mizu) från Google till japanska. Den visar översättningen som "reducerat vatten". Detta är anledningen till att andra vattenjoniseringsföretag i Japan också använder ordet. Så alla kan ha hört det uttrycket, men det beror på att dom kan mer om vatten där generellt och har en bredare kultur runt vatten, inte på att Enagic säljer sina maskinerdär 
Här är en djupgående artikel om Kangenvatten™, Kangen™ och företaget
Enagic™ som ligger bakom  myten:
Artikeln är skriven med avsikt att ta del av vad som sägs på andra webbplatser och i offentliga möten om joniserat vatten som kallas Kangen eller Kangenvatten så att du som kund får klarhet i ämnet, slutar att vilseledas och för att ge dig bäst valuta för dina pengar så du kan göra ett välgrundat val om Kangen, kangenvatten och Enagics vattenjonisatorer, utan att ha massa missförstånd. Läs mer om lögnerna som Du luras tro på här från vissa kangendistributörer för att få dig att köpa deras produkt.
Myt 1: Kangenvatten som produceras av Enagic vattenjonisatorer skiljer sig från vanliga jonisatorer som framställts av andra tillverkare.
Svar: Enagics vattenjonisatorer producerar exakt samma typ av alkaliskt och surt vatten i sina maskiner, innehåller ett filter och har joniseringskammare precis som alla andra vattenjonisatorer på markanden.
Joniseringskammaren i en Enagic maskin använder i princip samma teknik som alla andra vatten jonisatorer gör att dela upp vatten i en sur och en alkalisk vattenström. Kangenvatten är med andra ord ett annat namn för joniserat, alkaliskt vatten. Det finns ingen annan definition av Kangenvatten som är annorlunda än alkaliskt vatten tillverkade av en vattenjonisator eftersom det inte finns någon annan definition.
I ett försök att skapa skillnader i terminologin inom kangenvatten då detta egentligen saknas, låter Enagic och dess representanter på sina hemsidor och möten beskriva Kangenvatten genom att säga "För att tekniskt klassificeras som Kangenvatten behöver kangenvatten ha en negativ ORP (-ORP) i intervallet -200mV till -450mV, medan vanligt Joniserat basiskt vatten alltid har mellan 100 mV och -100mV beroende på kvaliteten på maskin". Även vattenjonisatorer från Kina kan få åtminstone ca -250mV i negativ ORP ( Det bör noteras att Livsvattens Vesta H2 jonisator kan komma över -940 mV ORP.)
Enagic gör trots allt ett fantastiskt jobb med att införa begreppet basiskt och surt vatten till människor som annars inte skulle känna till begreppet basiskt vatten och kangenvatten, men är dom värda dom pengarna?
Myt 2. Kangenvatten är bättre än basiskt, joniserat vatten.
Svar: Nej, tyvärr Enagic, det är i princip samma sak som diskuterats ovan. Det finns två sätt som kvalitén på kangenvatten eller basiskt vatten mäts på – hur surt eller alkaliskt vatten blir (pH) och hur mycket jonisering som uppstår (ORP= negativa joner i vattnet).
Till exempel har oberoende tester visat att Livsvattens Athena och Melody producerar lika högt ORP (negativ jonisering) och pH som de testade Enagic maskinerna som producerar kangenvatten. När salt lades till kalciumporten i Melodyn producerades ett starkare surare vatten än vad som uppnås med de testade Enagic  maskinerna.
Oftast är det så att när onödigt höga priser tas ut för en vara finns ett behov att motivera skillnaden – till exempel i följande kommentar från en oberoende representant webbplats:
"Detta kangenvatten är praktiskt taget obefintlig utanför Japan. … Ännu värre, det finns vissa människor som försöker att sälja billigare vattenjonisatorer som om de låg på samma eller liknande nivå som med Kangenvattenmaskinerna."
Myt 3: Vissa webbsidor som säljer Kangenvatten hävdar att deras maskiner och Kangenvatten till skillnad från annat vatten, är erkända och godkända av den japanska hälsoavdelningen där andra jonisatorer inte är det.
Svar: Nedan är exempel på kommentarer från en webbsida som säljer Enagic (detta framförs ofta på möten dom har):
"Enagics Kangenvatten är godkänt av Japanska hälsovårdsministeriet som högsta kvalitetens medicinteknisk produkt" eller "Kangenmaskiner och Kangenvatten är erkända och godkända av de Japanska hälsovårdsministeriet".
Under 1980-talet erkände japanska hälsodepartement att joniserat basiskt vatten från vattenjonisatorer hade dokumenterade hälsofördelar och tillskrev då vattenjonisatorer som hälsoenheter.
Stora koreanska företag som också tillverkar i Japan såsom Hyundai, LG och Samsung använder standarddelar från Livsvattens leverantör EmcoTech för att tillverka sina egna jonisatorer och alla har fått godkännande från Japanska Hälsoministeriet. 
Vi utmanar alla Kangens distributörer att ta fram ett dokument eller en webbsida från japanska hälsoministeriet som uttryckligen säger att deras vattenjonisatorer är de enda godkända som klassats som hälsoenhet av detta ministerie.
Myt nummer Fyra: Välkända personligheter och doktorer som är kunniga inom joniserat vatten stödjer eller rekommenderar Enagic vattenjonisatorer och kangenvatten mer än andra jonisatorer.
Svar: De mest kända personligheterna i USA som t.ex Dr Robert Young (författare till The pH Miracle), Dr Theodore Baroody (författare Alkalize or Die), och Sang Whang (författare till Reverse Aging) rekommenderar alla vårt leverantör Alkavivas vattenjonisatorer ( och tidigare tillverkare) eftersom de vill ge sina kunder kangenvatten till ett ärligare pris. Andra välkända auktoriteter inom basiskt vatten som stöder och använder Livsvattens vattenrenare och jonisatorer är Daniel Reed (författare till The Tao av detox), Harald Tietze (författare Youthing) och Ian Hamilton (författare till The Untold Truth …).
Myt 5: Kangen eller Enagic jonisatorer som skapar kangenvatten kostar mer än EmcoTechs Jupiter ( Livsvattens) vattenjonisatorer eftersom de är bättre än dom.
Svar: Nej Enagic, dyrare behöver naturligtvis inte vara bättre.
Livsvatten Athena till exempel, är prisatt till hälften och ger samma viktiga kangenvatten plus har flera användarvänliga funktioner som saknas i Enagic jonisatorer bl.a  automatisk rengöring samtidigt som den joniserar vattnet. Livsvatten Melody t.ex har också en enastående, fläckfri meritlista i över 7 år och vi utmanar alla att visa hur eller varför EmcoTechs platinaplattor inte skulle räcka till vid jonisering till skillnad från de från Enagic som är större, använder mer spänning, använder saltlösning som läggs i dom och städas mer sällan och mindre effektivt än vad som görs i en Livsvatten maskin.
Sedan skall vi inte prata om Livsvatten Vesta, samarbetet EmcoTech har gjort med Samsung som slår Kangenmaskiners teknologi rejält med bla Autoadjust™ och Smartswitch™…
Myt 6: Enagic i Japan har marknadsfört Kangenvatten och jonisatorer i 30 år.
Svar: Vår forskning har visat oss att det som blev Enagic ursprungligen tillverkades av Toyo Metal (Toyo Aitex)  som sålde säljrättigheterna till Enagic  (även kallad Thohan Kiden i Japan) för deras vattenjonisator. Toyo Metal vattenmaskiner kallades förr för Apex, Pure Porte1 1 eller Protec i USA och dessa tidiga modeller såldes för mindre än 1000 Dollar i USA. Försäljaren av  EmcoTech vattenjonisatorer i USA sålde Pure Porte jonisatorer ett tag innan dom beslutade att endast sälja EmcoTech jonisatorer.
Ett företag som heter HydroAnalytics har tidigare importerat, distribuerat och gjort reparationer på denna apparat innan den drogs tillbaka från den amerikanska marknaden, förmodligen på grund av bristande genomslag den hade på marknaden. Notera att i Japan tillverkar Thohan Kiden vattenjonisatorer som inte säljs av Enagic  Corporation i MLM syfte för samma priser för vad andra vattenjonisatorer kostar på den amerikanska marknaden.
Vissa vattenjonisatorer har mer joniseringsplattor än andra, är bättre och starkare än andra och Enagicserien har helt funktionsdugliga och bra modeller. Våra modeller ger vissa funktioner som inte finns i konkurrerande vattenjonisatorer men då man har ett MLM företag som betalar deras representanter mer än vad vi tjänar på att importera våra maskiner måste man skapa ett högt pris eftersom Enagic och till personer i upp till åtta nedstående led måste tjäna pengar från varje enskild försäljning. Det uppskattas att Enagic  betalar ut över $ 2000 på en genomsnittlig försäljning till sin downline (och detta inkluderar inte den vinst som företaget själva gör). Den högsta pris du betalar för en Livsvatten Vatttenjonisator som producerar kangenvatten är nästa hälften på vår banbrytande Livsvatten Vesta H2.
Varför tror människor på myterna om Kangenvatten?
MLM bygger på möten som man värvar människor på och inom denna brasch har man vattenklasser som visa alla fördelar med  sk. kangenvatten. Många MLM representanter matas med desinformation och leds till att tro på halvsanningar som stärker speciellt priset för produkten som alltid är mycket högre än vanliga produkter. Dessa felinformerade representanter motiveras oftast av MLM drömmen om passiv inkomst och går ut och begår dessa felaktiga påståenden som vilseleder naiva kunder till att falskeligen tro att de får något av stort värde. Priset på Enagic modeller har mer att göra med att kompensera Enagics MLM representanter än den faktiska kostnaden för maskinen eller den jämförande tekniken som uttrycker prisnivån på deras jonisatorer. För att kontrollera detta kan du helt enkelt fråga Enagic om deras ersättningsplan och se hur mycket pengar som betalas ut till olika nivåer i nätverket organisationen när en maskin säljs.
Här är några viktiga saker att överväga att jämföra Enagic jonisatorer till Livsvattens för kangenvatten:
Filtrering (Mycket Viktig): Filter och Joniseringskammare är det centrala in en vattenjonisator. I och med vår dubbla Ultrawater lösning  har vi tagit ett enormt steg mor vad kangen har i sina vattenrenare. Våra filter har 99.9 % bortagning av läkemedelsrester, tungmetaller, klor flour, arsenik och i princip alla föroreningar som testats på statliga lab i USA. Kangen har inte alls samma filter i sina maskiner.  Detta är mycket viktigt at tänka på om man t.ex flyttar från en typ av vatten till en annan typ av vatten eller om man vill ha med sig maskinen till sommarstugan som har andra förutsättningar för kangenvatten än hemma. Att ersätta ett filter kan också vara en prisfråga då våra har lägre pris än Enagics filter.
Rengöring av Vattenkammaren ( Viktigt!): Alla Livsvattens maskiner har en patenterad vändbar kammare så du kan alltid få alkaliskt vatten eller Kangenvatten även när maskinen skapar vattnet (Rengöring med Enagics modeller du har att vänta medans maskinen renar vattenkammaren).
Funktionalitet: Våra maskiner har utökad funktionalitet i form av flödesreglerventil som fungerar oberoende av kranen (Enagic:  Vattenflödet regleras med kranen). Våra två senaste modeller har helautomatiska ventilsystem. De mer avancerade Livsvatten modellerna har även en LCD-skärm som kontrollpanel som har olika avläsningar och larm inkluderade. Installationmöjligheter: Livsvatten Vesta H2 kan installeras på tre olika sätt inklusive under diskbänken eller direkt till det kallvattnetflödet i köket. Eller du kan ha en Delphi H2 helt borta från diskbänken om du vill det.
Prestanda: Våra gamla modeller Livsvatten Atena och Melody har vid jämförande test visat sig producera minst lika bra kangenvatten som Enagic  Levelluk DX II. Athena överträffade till och med Enagic i testet. vår nya Vesta H2 har som sagt förmåga att ha det enorma pH spannet 2,1 till 12. Det är unikt.
Teknologi i världsklass: Vår nya Vesta H2 är en maskin i särklass. Med Autoadjust, reglerbar spänningsreglering vid olika vatten mm är   
– En ny patenterad SOL automatventil system för att optimera ORP på lägre nivåer av pH.


– Den nya patenterade DARC II rengöringssystemert, som eliminerar mineralbeläggning på joniseringsplattorna vilket ger mer kraft och längre livslängd på plattor och vattenmaskinen.

Tillförlitlighet: Livsvattens vattenrenare har den lägsta problematiken i branschen (mindre än 1% behöver åtgärdas).
Ärligt Pris: När du köper en vattenrenare och jonisator från Livsvatten köper du högsta kvalitet till ett ärligt pris.
Har du inte gjort det ännu så läs mer om lögnerna som Du luras tro på här från vissa kangendistributörer för att få dig att köpa deras produkt.
Vi rekommenderar slutligen ett jämförande test med kangenvatten så kan du jämföra själv mellan olika tillverkares maskiner för ditt kangenvatten.
Not: Kangen, Kangenvatten och Enagic är registrerade varumärken ® och skyddas av upphovslagen.
Vilket vatten får jag med Livsvattens H2 Serie?
De 5 olika vattentyperna H2 serien skapar
Vad vill du göra med ditt vatten?
Med en vattenjonisator får du 5 olika typer av vatten
Livsvattens innovativa H2 jonisatorer filtrerar inte bara kranvattnet utan de producerar joniserat alkaliskt och surt vatten genom elektrolys. Du får 5 olika vatten där du kan göra helt nya saker du inte trodde var möjligt med vatten. Dessa olika vatten kan användas för olika ändamål, inklusive dryck, matlagning, skönhetsvård och rengöring. Detta gör att kemikalieanvändningen minskar, du får en mer naturlig livsstil och sparar pengar i produkter du kanske inte behöver lika mycket av längre. 
Används ej för att dricka. Starkt Basiskt vatten bevarar hygienen i ditt dagliga liv på grund av dess starka rengöringseffekt. Det har upplösande och värmeledande fördelar. Användning: matlagning och rengöring.
Lägg dina grönsaker/ frukter i starkt basist vatten så de infusioneras med H2 som stärker livslängden och gör allt mer smakrikt och vitalt. De blir mer smakrika med sötare smak.
Greenspulver: Lägg vetegräspulver, chlorella mm i starkt basiskt vatten och vänta i 30 sekunder. Spä sedan ut den med vanligt basiskt vatten eller lägg den i en dryck eller smoothie. Kinesiologitester visar att man får vetegräs som har starkare effekt än om den vore färskpressad! Du sparar med andra ord tid och massa möda och kan enkelt maximera egenskaperna ur dina bästa greenspulver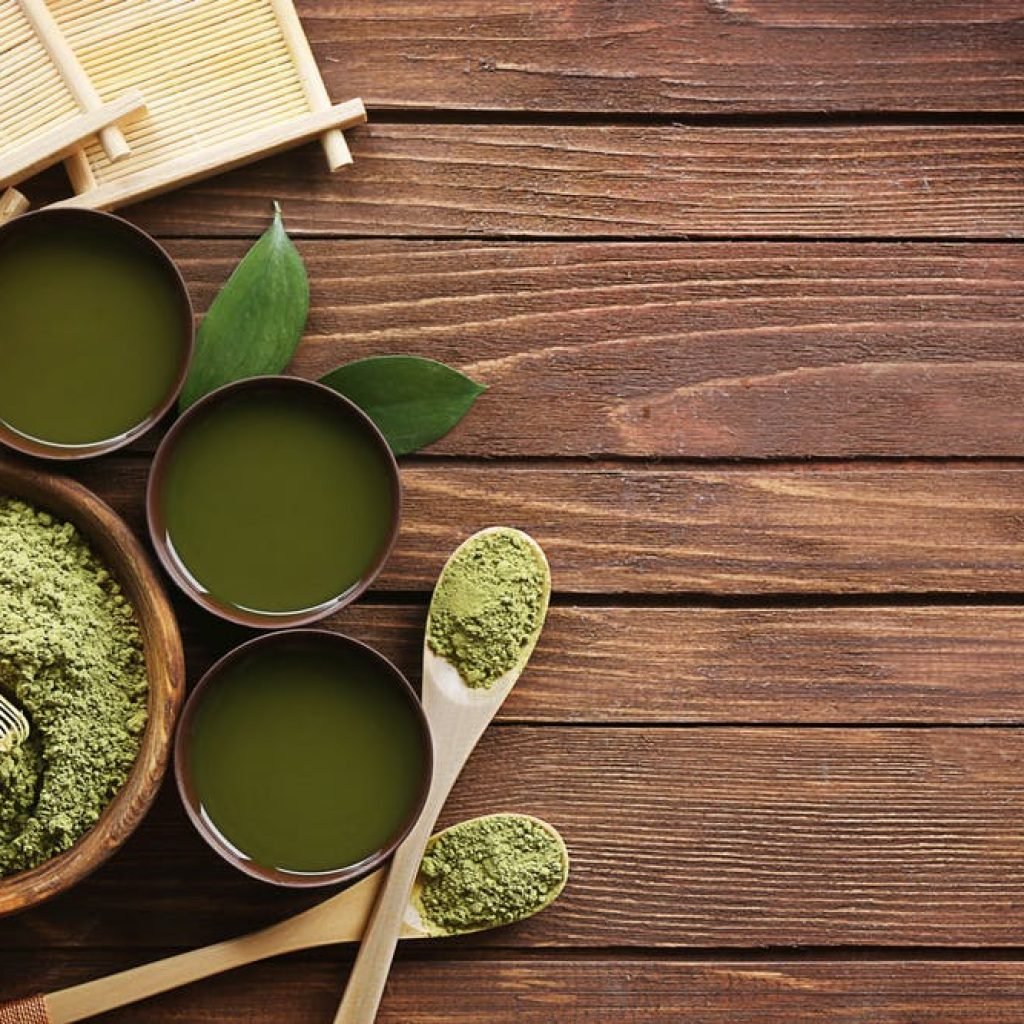 Rengör skärbrädor och diskdukar. Bra för rengöring av olja och hård smuts från ventiler samt för allmän rengöring i köket.
Den extra styrkan i starkt basikst vatten kan hjälpa att bort kaffe, sojasås och oljefläckar. Också bra för att få bort envisa toalettskålfläckar.
Denna typ av vatten är perfekt för att dricka och för hälsosam matlagning. Det är negativt laddat och vätetrikt H2 vatten som hjälper att återställa kroppen till ett mer basiskt tillstånd, vilket är optimalt och normalt för god hälsa.
Användningsområde: dricka, matlagning, kaffe och te, soppor och grytor och vattna växter.
Drick basiskt H2 vatten under hela dagen mellan måltider. Till skillnad från kranvatten har basiskt vatten ingen obehaglig lukt, smakar lättare och har en behagligt söt smak. Undvik att dricka basiskt H2 vatten under måltider då kroppen skall ha en sur miljö för att smälta maten och att basiskt vatten komplicerar detta. Drick pH neutralt vatten till maten istället! Det bästa är dricka basiskt 30 minuter innan och 2h efter en måltid. 
Prova att dricka basiskt vatten mot eventuellt sötsug! Det brukar minimera suget.
Rengör grönsaker och fisk. Förbättra smaken på broccoli, lök, bambu etc. genom att förkoka dem i basiskt H2 vatten. Du kan normalt använda mindre kryddor och salt i maten när H2 vatten används i den.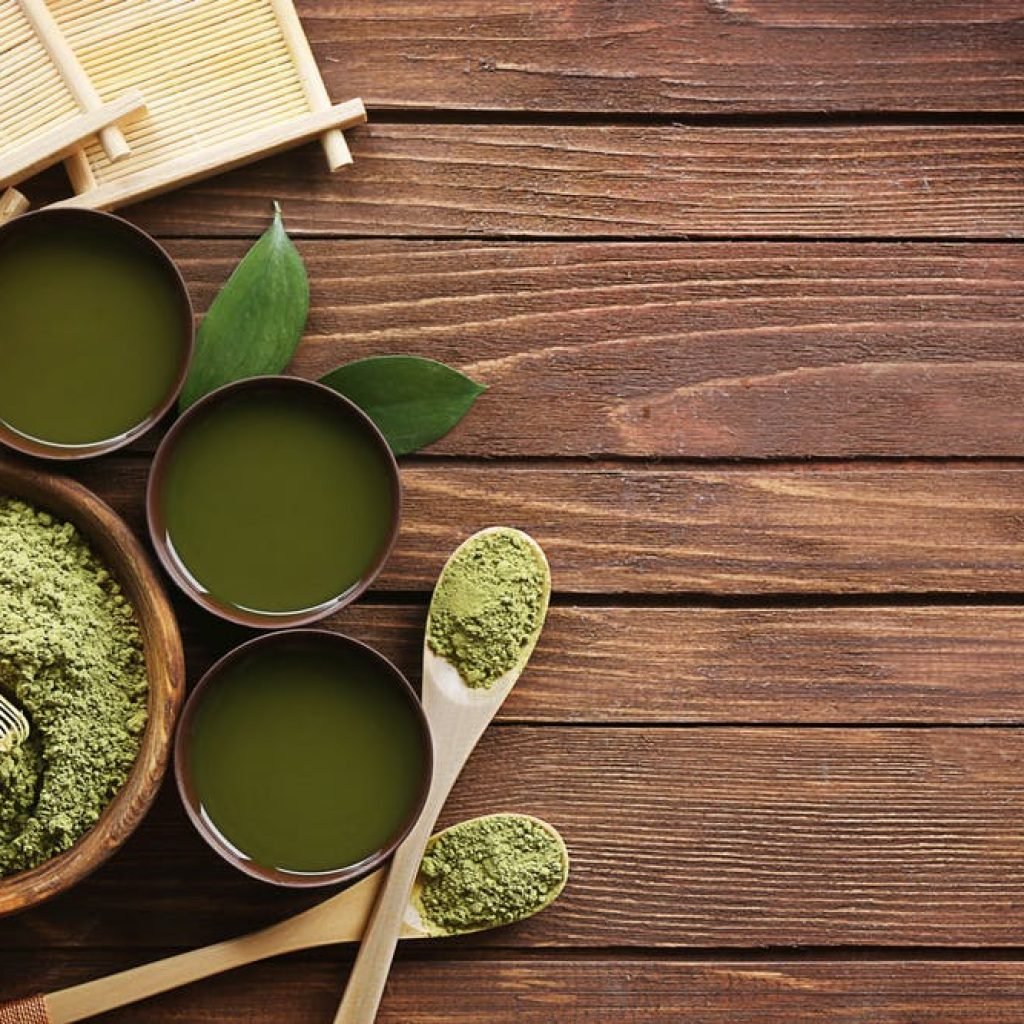 Du blir förvånad över den underbara färgen, smaken och aromen av kaffe eller te tillagat med joniserat basiskt vatten. Du kan oftast använda mindre kaffe eller te och ändå uppnå en full rik smak på grund av vattnets upplösande förmåga.
Basiskt H2 vatten drar fram smaken på ingredienser så att de blir mjuka och saftiga. Därför behöver inte mat så mycket smaksättning, och överskott av salt kan undvikas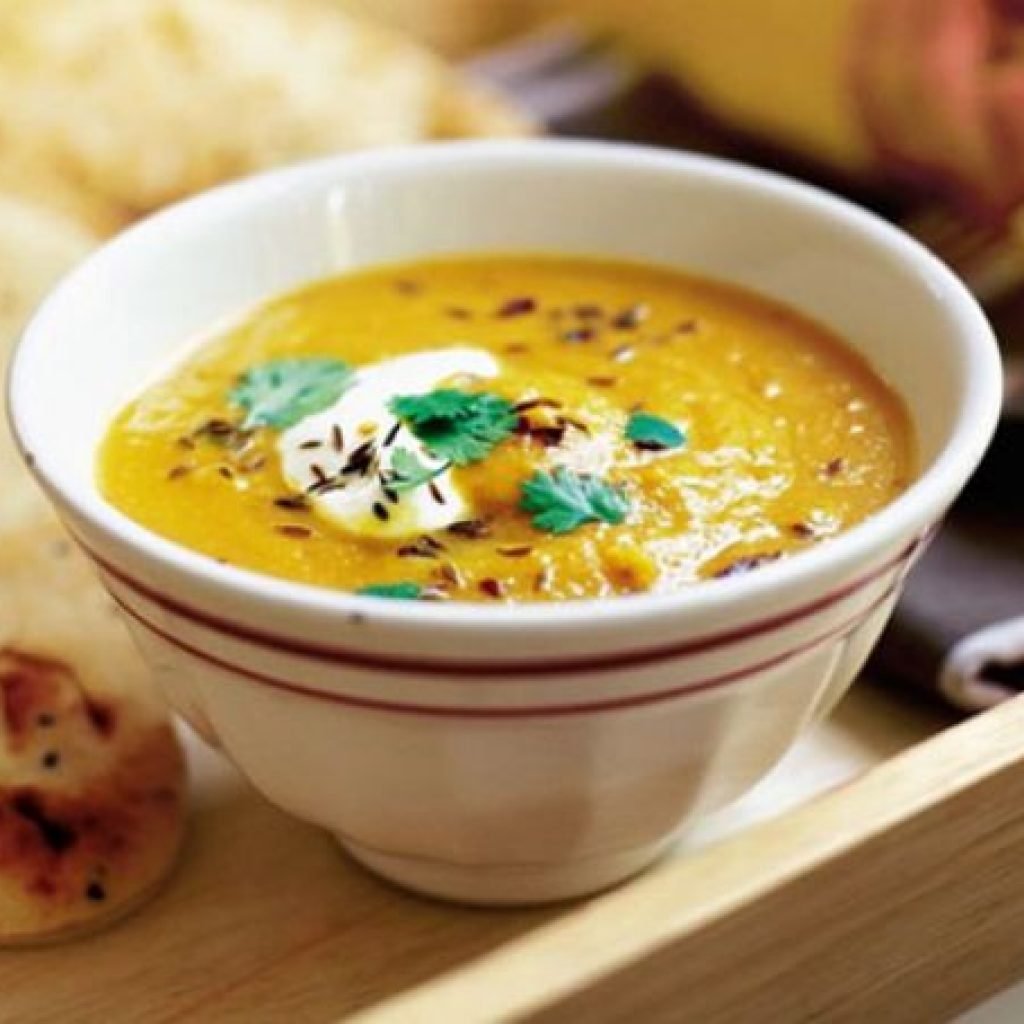 Basiskt H2 vatten kan ge växter friskhet och liv. Vattnet stimulerar groddar och förbättrar utvecklingen av plantor. Notera att vissa växter föredrar surt vatten och då använder du det sura joniserade vattnet till dom!
Rent vatten fritt från läkemedelsrester, tungmetaller, klor, rost och annat skadligt innehåll. Då Ultrawater tar bort det mesta till 99,9 % vilket ger dig ett rent pH neutralt vatten som är läckert gott dricksvatten under en måltid. Användning: Förbereda barnmat, Medicinintag.
Använd vatten pH 7,0 när du förbereder barnmat.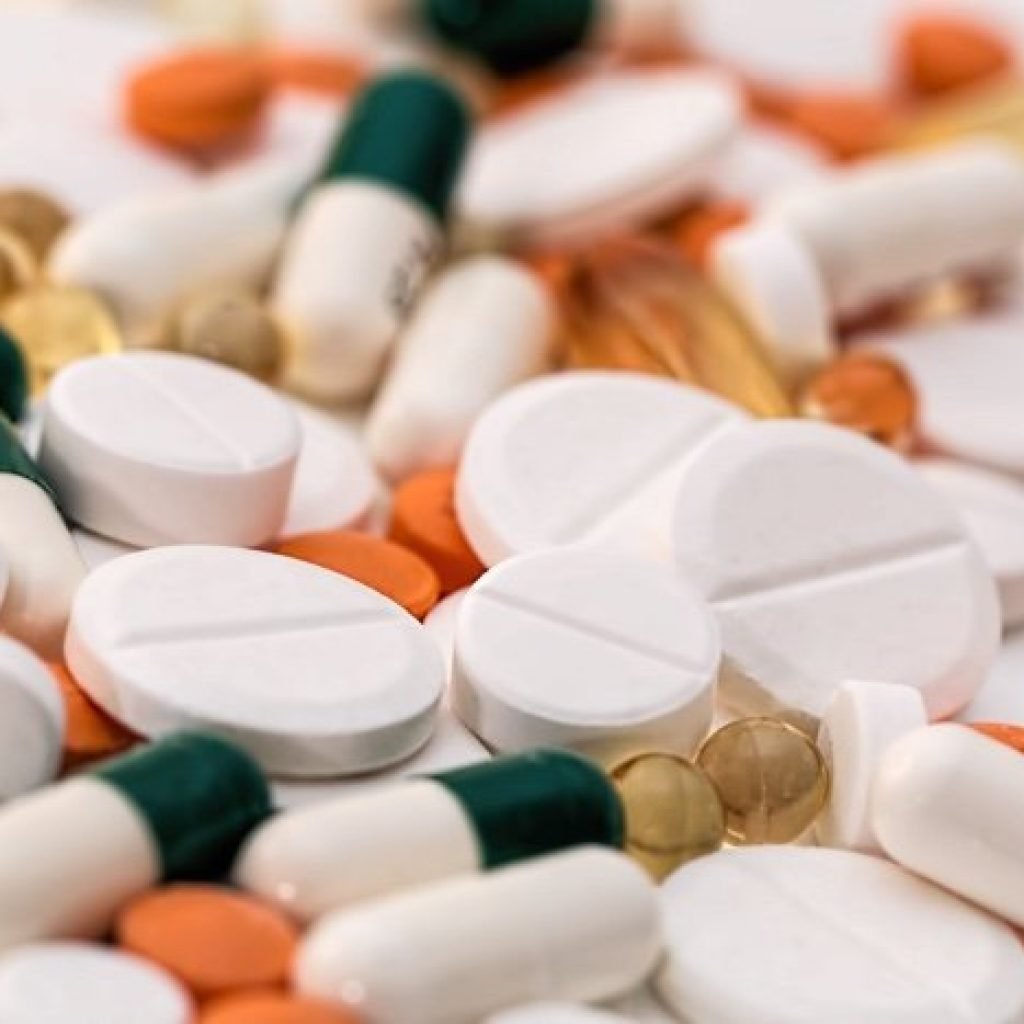 Mediciner skall tas med neutralt vatten då basiskt vatten kan accelerera mediciners verkan på ett negativt sätt.
Används ej som dricksvatten. Detta svagt sura vatten är känt för sin sammandragande effekter. Det är fantastiskt att använda för skonsam rengöring och skönhetsvård. Användning: Ansiktstvätt, hårvård, vård av husdjur, polering, rengöring och konservering av frysta livsmedel.
De sammandragande egenskaperna hos surt vatten är effektiva vid toning och förstärkning av din hud. Klappa huden och låt torka. Kunder har rapporterat att mollusker försvinner vid användande. Detta vatten är också utmärkt som toner efter rakning.
Använd detta vatten istället för balsam efter schamponering. Minskar irriterande trasslar och får fram en strålande glans. Förvara i en sprayflaska och spraya håret och ansiktet när du är ute och går. Du kan även spraya detta vatten på ditt husdjurs päls för att få den blank och len.
Spraya surt vatten på livsmedel vid infrysning så att maten, t.ex fisk och räkor, inte tappar smaken när den tinas ut.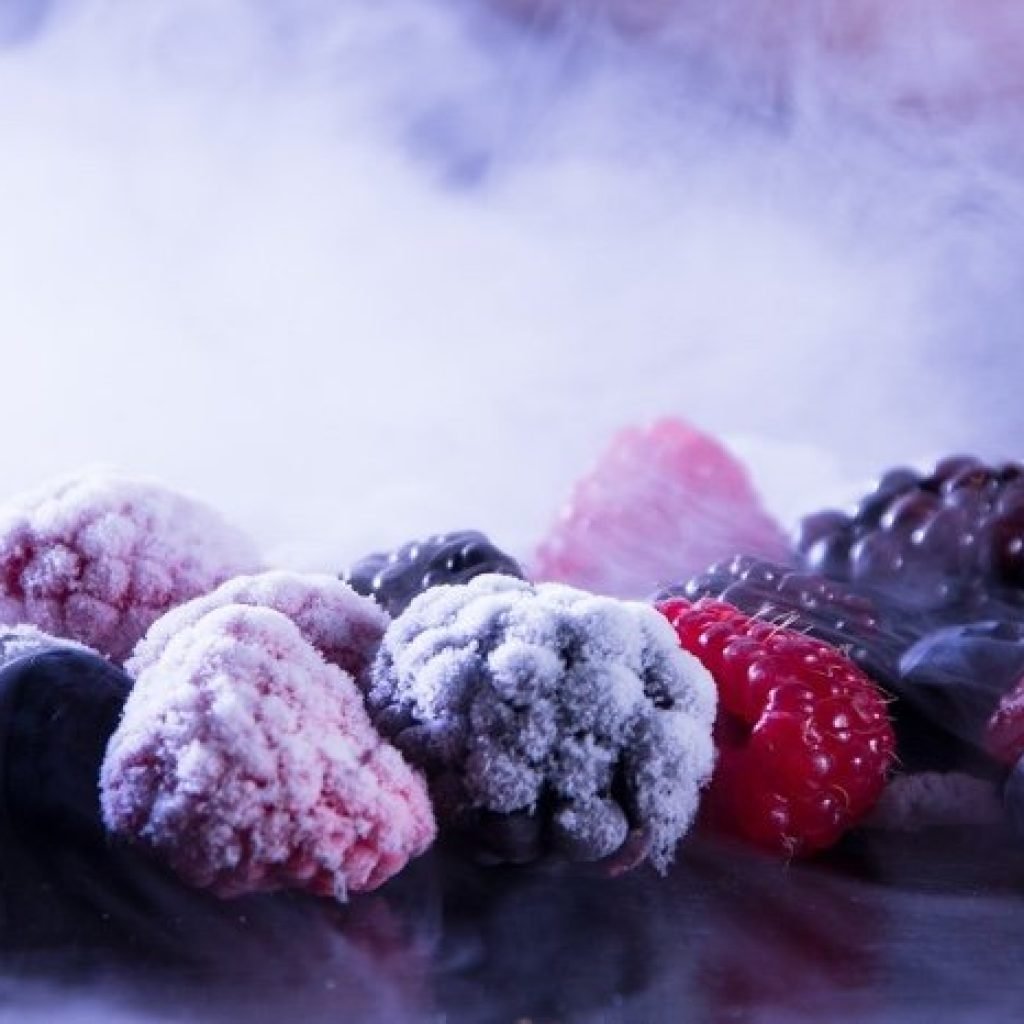 Inte drickbart. Detta vatten har steriliserande och desinficerande egenskaper. Använd starkt surt vatten för att sanera köksredskap, bänkskivor och för att förhindra bakteriekontaminering. Användningsområde: rengöring och desinfektion, hygien.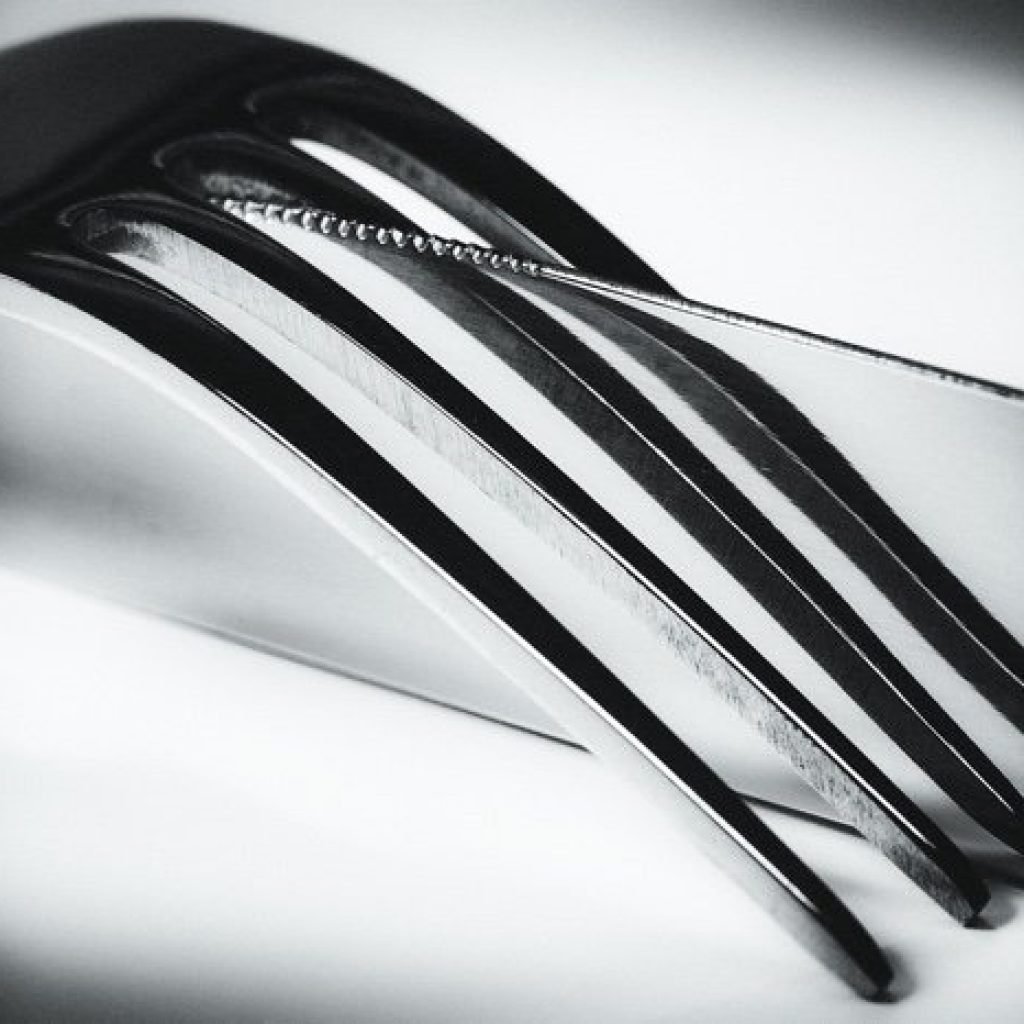 Sanera knivar, skärbrädor, handdukar och köksdukar etc. Rengör och desinficera utan kemikalier i och runt köket, som är en grogrund för bakterier.
Desinficera dina händer, din tandborste eller använd som muntvätt efter en tandborstning. Förvara ditt vatten en sprayflaska i ditt badrum för enkel åtkomst men kom ihåg att byta ut det varannan dag.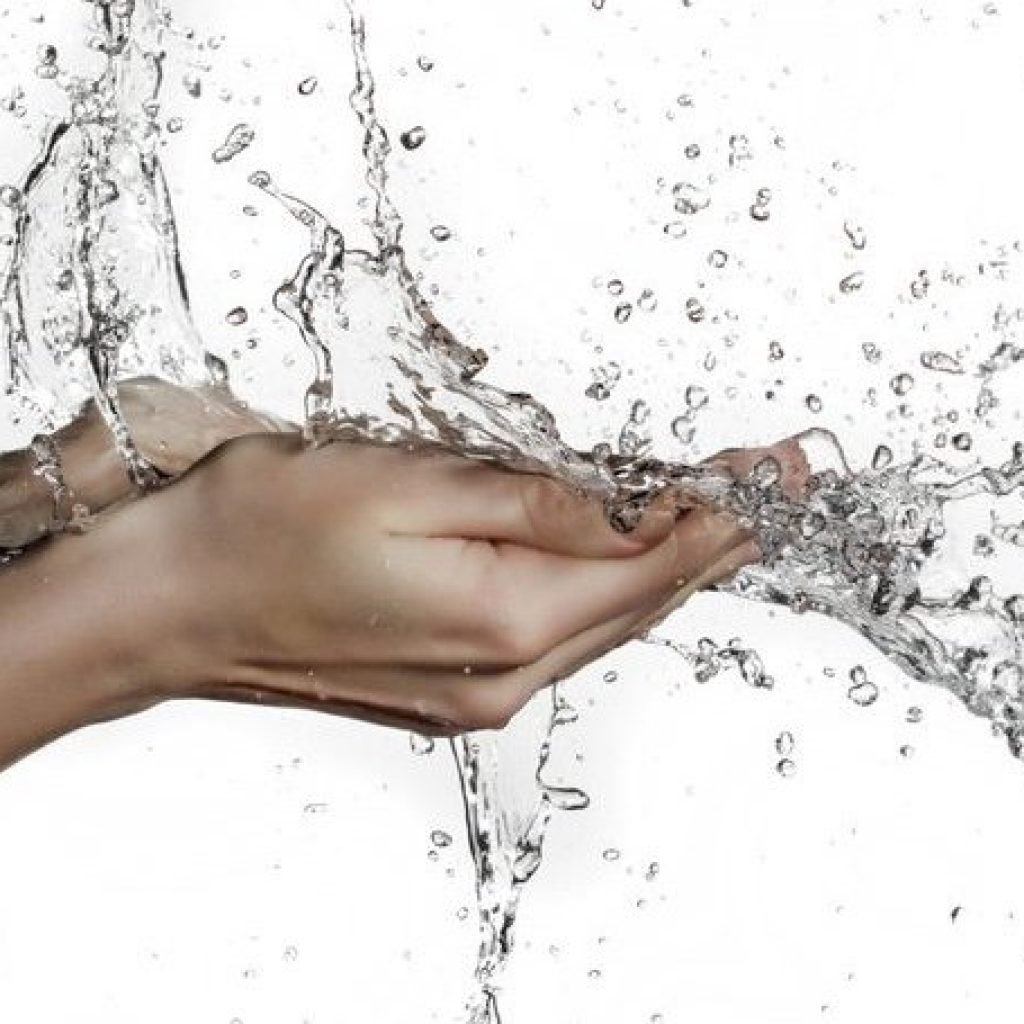 SPA, Skönhetssalonger, frisörsalonger, restauranger, daghem, husdjursbutiker och vårdhem har alla stor nytta av användningen av starkt surt vatten men även basiskt vatten till sina klienter.
Ultrawaterfiltrering

mot 172

kända föroreningar
99.9% rent
UltraWater Filtrationsteknologi
- Testat på 172 Föroreningar
Rent till 99,9 %
Tryggt och Säkert Vatten.
Bättre Prestanda Ökad Hälsa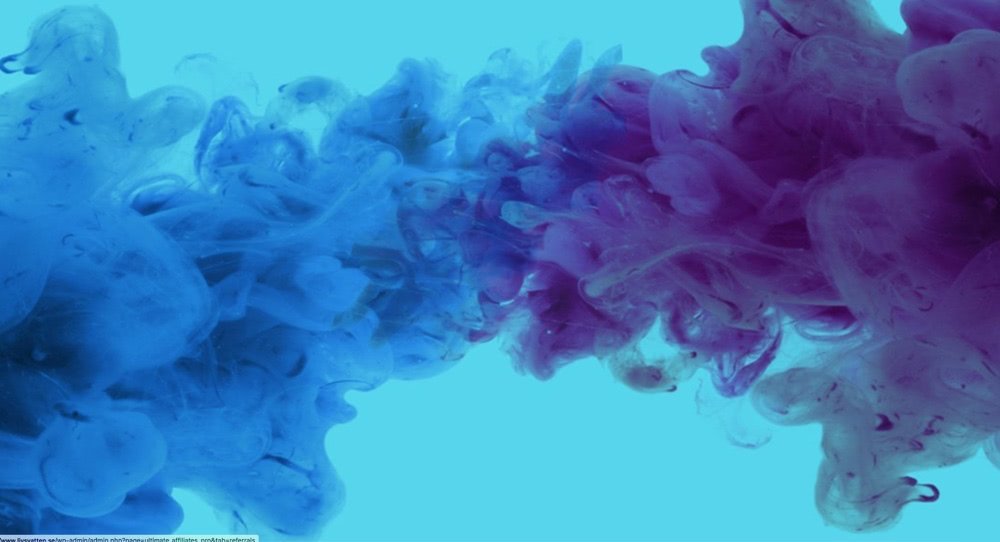 Hälsosamt vatten måste vara rent. Speciellt i en vattenjonisator. Om du inte renar vattnet kommer det sura vattnet* som kommer från jonisatorn att innehålla rester från filtret som det inte kunde ta bort. Andra joniseringsfilter klarar helt enkelt inte av att ta bort kända vattenföroreningar som bly, arsenik, krom VI - och en rad andra föroreningar. Oberoende EPA / NELAP-certifierade laboratorietester (se nedan) visar att UltraWater reducerar praktiskt taget alla föroreningar upp till 99,9% - även de tuffaste såsom arsenik, krom VI, bly, VOC och läkemedelsrester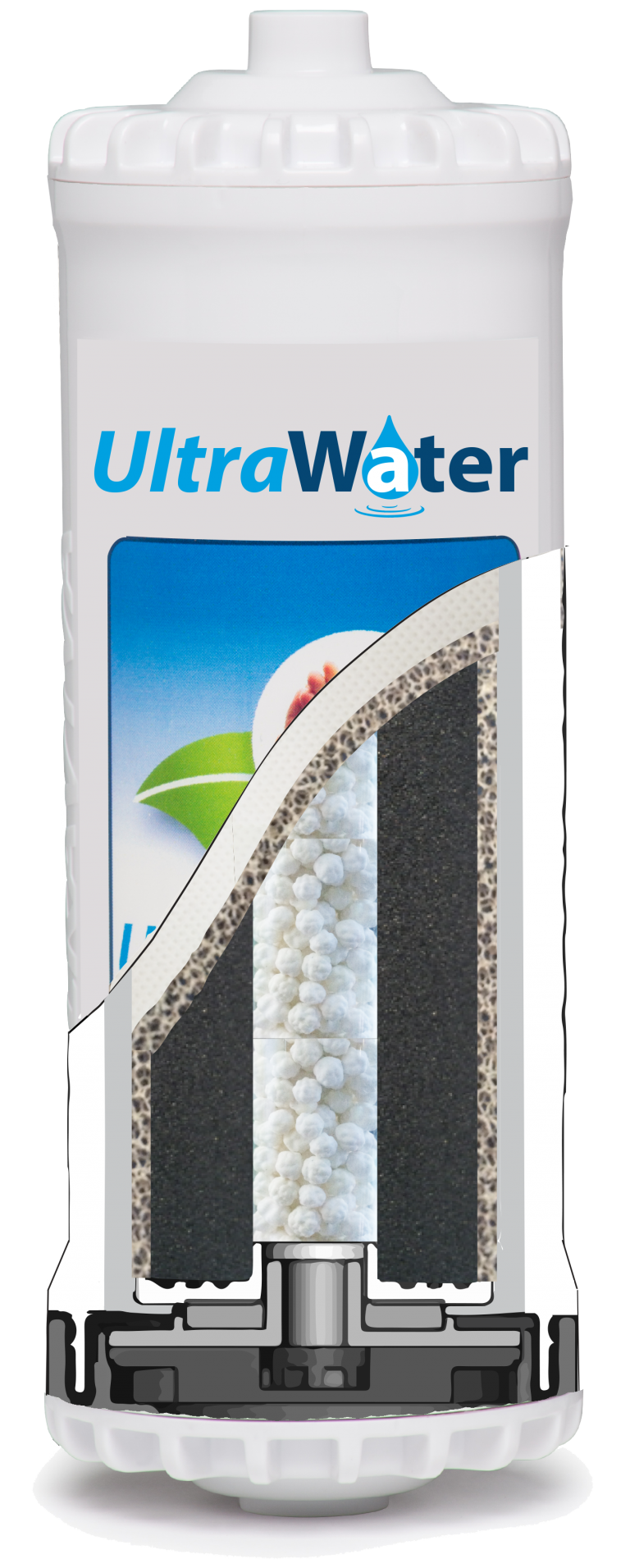 16 superladdade media & avancerad filterteknologi
Sediment skydd Vanliga GAK filter har inte denna komponent. Detta är en elektrostatisk skyddsfilm gjord av polypropylenespunna fibrer. Detta stadie är gjort för att skapa ett mekaniskt skydd mot sediment, dvs större partiklar som finns i vattnet.
Biostone Booster NSF certifierad svagt frisläppande CaSO3 bollar som riktar sig mot klorin, kloramine och tungmetaller. Dessa är effektivare än liknande upplägg i GAK och KDF filter. 100g av CasO3 är ca dubbelt så effektivt som kol och KDF filter.
UltraWater Disc Teknologi Detta är det första som aktiverar vattnet i Ultrawater. Vi har tagit hög teknologiskt NSF certifierat retikulerat skum och impregnerat det med tre NSF certifierade medel som ger omatchad tungmetalleliminering men även eliminering av organiska föreningar. Detta ligger till grund att vi kan eliminera t.ex arsenik, något inget annat filter klarar av.
Biostone Kolblock med Plus impregnering är den andra aktivatorn. Vårt NSF certifierade kol ( både i block och lös form) är katalyserat och har den högsta koncentrationen av absorberande porer som är möjligt. Sedan impregneras det med naturlig zeolit och silver. Zeoliten skapar bättre grundegenskaper, förmiskar porstorleken och förbättrar jonfördelningen bättre. Silver skyddar bakteriahalten i filtret då denna normalt ökar med filtrets ålder. Vi sintrar och komprimerar våra block under hög temperatur och hetta, som aldrig frigörs. Den patentskyddade processen ökar ytan, kontakttiden och resultatet nämnvärt.

Biokeramisk Turmalin är väldigt hårda, långsamt upplösande kulor som frigör långvågiga Infravågor vilket sänker ytspänningen i vattnet. Scale Guard är ett mycket effektivt NSF certifierat sekvestreringsmedel mot kalkavlagringar. Dess långsamt frigörande kristaller skyddar din jonisator mot skador av hårt vatten. 
Kalkpatron i filtret  Med Ultrawater för H2 serien har du möjligheten att tillföra en kalkpatron ( eller vad du vill egentligen ) i ditt vatten om du t.ex har lågt ph i ditt vatten. Oftast har man brist på kalk och magnesium som man då kan köpa dessa patroner och tillsätta direkt i filtren. 
Vad du behöver tänka på om filtrering ...
Vad är meningen med hälsosamt vatten om det inte också är rent vatten? För det ändamålet, var noggrann i din granskning av filter. Se upp för den smarta marknadsföringen. Ett företag erbjuder "kundanpassad filtrering". Det de egentligen gör är att ge dig ett standardfitler med tre filteruppsättningar (som installeras separat från din jonisator) oavsett var du bor. Det slutar med det extra besväret och kostnaden för fem filter och externa höljen som ska bytas årligen. Om du inte gör det upphävs din garanti. Ett annat företag använder 0,01 mikron som sin "UltraPlus", deras bästa lösning. Ett 0,01 mikronfilter låter bra och tar bort mikrober, men är uselt för bred förorening. Vi har sålt dem i 15 år och rekommenderar dem bara om du är på obehandlat vatten från egen brunn. Läs vidare så lär du dig om vår UltraWater teknologi - det mest testade och säkraste vattenfiltret som finns idag.

Sammanfattning av våra filtertester:
FÖRBÄTTRA

DITT VATTEN IDAG!
* detta då " dåliga mineraler" oftast dras till att bli surt vatten i en vattenjonisator. Om du inte har en elektrisk jonisator är det ännu värre! Då dricker du upp de partiklar som ditt filter inte har filtrerat bort! Så filtret har dubbel betydelse i en vattenreanre som joniserar ditt vatten.
Köp utan risk. Vi är så säkra att du blir nöjd att vi lämnar 60 dagar provapå period!
En Kangenmaskin kostar upp till 5000 USD. Vesta
H2 serien kostar ca 3000 USD och uppåt i USA.
Köp din H2 jonisator till kampanjpris idag! Du har 60 dagar att prova din H2 jonisator*
"Vi garanterar att om någon kund kan visa att om vår H2 jonisator inte är bättre än någon annan vattenjonisator med liknande antal plattor och samma vattenkälla de första 90 dagarna efter köpet får lämna tillbaka sin H2 vattenjonisator. "
Fördjupa dig i våra H2 maskiner:
Läs mer on Livsvatten Vesta H2
Nya Vesta H2 är troligtvis den bästa vattenrenaren som skapar joniserat H2 vatten på marknaden idag!
Varför är vatten från en vattenjonisator så bra egentligen? Därför att det dels blir basiskt vilket är bra för kroppen men dels för att det blir laddat med H2, som är den mest lätthanterliga antioxidant för kroppen vi känner till idag. Läs mer om H2s unika egenskaper i denna artikeln. Vesta H2 med H2 fusionsteknik är världens ledande vattenjonisator för H2 prestanda.
Livsvatten har i över 10 år spridit kunskapen om vattenjonisatorer i Sverige och vi känner enorm skillnad på vattnet från den nya H2 serien från tidigare modeller vi sålt.
Kampanj på suveräna Vesta H2
Spara 5000kr på nya Vesta H2.
22900kr
2 st Stålflaskor värda 299kr på köpet.
Med Vesta H2 får man helt enkelt ett vatten man aldrig tidigare har upplevt från en vattenjonisator.  
Dela upp betalningen med Klarna – Du kan finansiera betalningen via Klarna och kan då få en låg månadskostnad för din Vesta H2. Den sparar du in under tiden du betalar den om du använder ditt joniserad vatten på jobbet och gymmet istället for att köpa olika andra alternativ.
Medicinsk klassning av Vesta från Koreanska Läkemedelsverket:  
Korea
FDA Num
mer 3277 
Garantitiden är 5 år. I 2 år har du ordinarie full garanti ingår för alla modeller. Dom resterande tre åren har du en maximal kostnad på 1500 kr ( 
för detaljerad garantiplan se här
)  för en reparation som beror på tillverkningsfel. Du får då ett trygghetsskydd  som varar i upp till fem år för din vattenrenare. 
Läs mer om vad våra H2 maskiner har för  olika fördelar, funktioner nedan. Se videofilmer och specifikationer.
Läs mer om vår H2 Diskbänk
Vår nya diskbänksmodell  är det enda vattenfiltret som kombinerar tre revolutionerande teknologier:
1. Vattenrening med UltraWater teknologi. 
2. UltraFine Filtrering på 0.01Mikron som tar bort bakterier, svampar, cyster och virus.
3. Ph boost för som höjer pH med minst 1,5 grader och skapar mycket högt H2 för en icke elektrisk joniserande vattenfilter. Ditt vatten blir en otrolig hälsokälla enligt
700 vetenskapliga studier om basiskt vatten
Dessutom är den riktigt prisvärd och snygg!
Hur är filtret uppbyggt i diskbänksmodellen?
*Steg 1 – Sedimentskydd
Detta steg tar bort stora partiklar och sediment vilket förlänger flödeshastigheten och filtrets livslängd.
Steg 2 – UltraWater impregnerat 0.5 micron kolblock + 0.01M filtrering
Minskar i princip alla mikroorganismer i vattnet. Ultrawater minskar i princip alla andra föroreningar så som läkemedelsrester, tungmetaller, klor, flor mm till 99,9% samtidigt som smaken förbättras.
Steg 3 – H2 filtreringen som boostar vattnets hälsosamma egenskaper med molekylärt väte H2
Steg 4 – Avancerat antibakteriellt medel som förhindrar uppbyggnad av bakterier mellan användning av vattenrenaren – ett vanligt förekommande problem i andra filter med virus och bakterieborttagning.
Diskbänksmodellen tillverkar höga nivåer pH genom att tillföra ditt vatten med alkaliska mineraler, främst magnesium som kompletterar och balanserar det naturligt förekommande kalciumet.
• pH-förändring blir stabilare.
• Den nya diskbänksmodellen har bästa regenereringshastigheten (för att uppnå maximal effekt av vattnets innehåll) av alla icke-elektriska joniserare som finns på markanden idag.
Vår nya diksbänksmodell indikerar automatiskt när det är dags att byta filter så du behöver inte oroa dig för att filtret skall bli igensatt!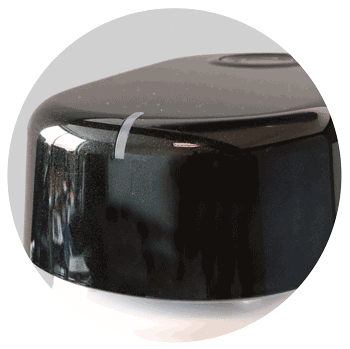 Så här fungerar Livsvatten H2 diskbänksmodell:
Diskbänksmodellen fungerar genom passiv jonisering, det betyder att det är en elektrokemisk reaktion av magnesium istället för el som på en vanlig joniserare. Det tar tid att bygga upp joniseringen och vanligtvis får du ca 3 liter stort vatten åt gången om du använder den tills den är tom och behöver 2-4 timmar för att regenereras ( detta beror även på din vattenkvalitet).
Till exempel om du får 1 liter vatten att dricka så brukar det ta 30 minuter innan du kan dricka en liter till.
Så man behöver vänta när man har slut på allt vatten i behållaren.
Diskbänksmodellen regenererar ditt vatten till pH 9 och 1,5 ppm * 
* Baserade efter kranvattentest i Reno, USA. Resultat kan variera beroende på ditt kranvattens pH och vatteninnehåll.
Äntligen enkla filterbyten!
Diskbänksmodell har ett patenterat filterbytessystem som:
• Tar mindre än 60 sekunder – vem som helst kan göra det!
• Byt filter med en unik spakmekanism.
• Inget vattenspill sker till skillnad från  filterbyten normalt.
• Inga verktyg eller kraft – vrid bara på spaken och du byter ut filtret !
Diskbänksmodellen är dessutom behändig och tar minimal plats på diskbänken!
Peter Andersson
@Svenskahållare
Detta är absolut en av dom bästa produkterna jag har köpt. Tack för bra service
Margareta Larsson
Simrishamn
Att denna lilla produkt kunde vara så bra!
Lars johansson
Nöjd kund från kramfors
Diskbänksmodellen är helt klart en av mina bästa investeringar. Lika gott och mjukt vatten hela tiden
Stålflaska värd 200kr på köpet.
Beställ via vår hälsoportal Healthnet.se
Bestäm hur du vill betala med Klarna.
Läs Mer om Livsvatten Delphi H2
Vad gäller för Provapå perioden: Om du av någon anledning inte är nöjd med din vattenjonisator från oss får du lämna tillbaka den mot en kostnad av nya filter till din maskin. Förpackningen varan kommit i skall hanteras väl  annars tillkommer en fast avgift om 250 kr.