Väte upptar den första positionen på det periodiska systemet. Det är också det lättaste, minsta och enklaste elementet som består av en elektron och en proton. Det uppskattas att 90% av vårt synliga universum består av väte och att väte finns i nästan alla molekyler i allt levande.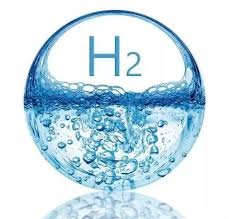 Läkande H2 vatten
Väte förekommer främst i den diatomiska formen som molekylär vätgas (H2). Det är färglöst, luktfritt, icke-metalliskt och smaklöst. Den enda väteatomen – atomiskt väte (H) är neutral och har en oparad elektron. Det är extremt instabilt. När atomväte produceras via elektrolys (som i en vattenjonisator) reagerar den omedelbart med en annan väteatom för att bilda det mer stabila molekylärt väte.
Helande vattenkällor runt om i världen – inklusive Nordenau Tyskland; Tlacote, Mexiko; Hit Tenryosui, Japan – innehåller molekylärt väte i låga nivåer. Närvaron av H2 i dessa vatten kan vara från bakterier och alger som producerar vätgas eller från vattnet som reagerar med alkaliska jordmetaller.
H2 är ämnet för ett ökande antal vetenskapliga forskningsstudier och artiklar. Ett massivt – och ständigt växande – antal forskningsartiklar har publicerats i vetenskapliga tidskrifter som visar H2 vattnets dess terapeutiska effekt i över 170 sjukdomstillstånd. Fördelarna inkluderar antioxidanta och antiinflammatoriska effekter, förbättrad glukosmetabolism, stimulering av energimetabolism, ökad atletisk prestanda och snabbare återhämtning, skydd mot hjärntrauma och kognitiva störningar. Man har även sett positiva effekter på många åldersrelaterade tillstånd och symtom. Vissa vetenskapliga artiklar hänvisar till elektrolytiskt producerat vatten (joniserat vatten) som väterikt vatten.
Vätevatten H2 penetrerar allting och skapar energi.
Då H2 är det minsta och lättaste elementet når det varje cell och organ i kroppen. På grund av dess lilla storlek och det faktum att den har en hög lipidlöslighet kan H2 lätt spridas till mitokondrierna och andra subcellulära komponenter. Vi vet alla att vi behöver syre för att överleva, men få vet att väte är det grundläggande bränslet.
Mitokondrier
är våra cellers kraftverk. Inuti mitokondrierna förbränner syre och frisläpper väte i energiform – kallad ATP – som driver våra kroppar!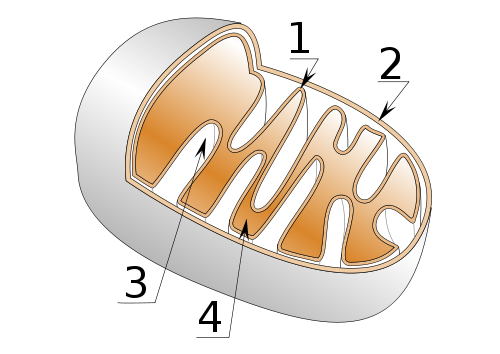 Genomskärning av en mitokondrie:
inre membran
yttre membran
intermembranområde
matrix
H2 vatten   – H2 är en kraftfull antioxidant.
Mycket av den banbrytande forskningen fokuserar på H2 i egenskap av antioxidant. H2 har den unika och kraftfulla förmågan att sikta in sig på och neutralisera de skadliga reaktiva syremolekylerna (fria radikaler) som är giftiga för cellerna
1
, samtidigt som biologiskt användbara radikaler lämnas oskadda. Således skyddar H2 DNA, RNA och cellulära proteiner från oxidativ stress ²
. Detta har lett till att vissa forskare kallar det för The Master Antioxidant
.
H2 aktiverar kroppens egna kraftfulla enzymer.
Forskning visar att H2 också förbättrar effekten av kroppens antioxidanta enzymer som är en mycket viktig grundsten för hälsa enligt levande förda principen. H2  hjälper också glutation, superoxiddismutas, katalas – och proteiner som skyddar cellerna ³
.
H2 kan gynnsamt förändra cellmetabolism, signalering och genuttryck.
Forskning har också visat att H2 kan förändra cellsignalering 
4
, cellmetabolism 
5
, och genuttryck
6
. Detta leder till antiinflammatoriska effekter, anti-allergiska effekter och anti-apoptotiska effekter (anticellsdöd)
 7
.
Hur gör man för att ta in H2 i kroppen?
Du kan andas H2 gas, du kan assimilera H2 rik saltlösning intravenöst, använda H2 vatten som ögondroppar, du kan bada i vattnet, du kan lägga den på din hud, du kan öka produktionen av H2 in vivo med hjälp av tarmbakterier, eller så kan du dricka H2 rikt vatten. Vilken metod är bäst? Forskning visar på att den mest effektiva och enklaste metoden är att dricka H2 rikt vatten. H2 rikt vatten kan produceras med elektrolys, magnesium eller bubbla in H2 gas i vatten.
Vattenjonisatorer producerar H2 riktligt med H2 genom elektrolys. Detta är samma metod som används för att producera molekylär vätgas för energi. Vår H2 serien jonisatorer med vår unika H2 Infusion Technology och kan producera halter av H2 mättat vatten mycket högre än nivån av H2 som finns i världens helande vatten och större än normalt produceras av andra vattenjonisatorer.
Referenser
1) DOLE, M., WILSON, F. R. & FIFE, W. P. (1975). Hyperbaric hydrogen therapy: a possible treatment for cancer. Science 190, 152-4.
2) LEE, M. Y., KIM, Y. K., RYOO, K. K., LEE, Y. B. & PARK, E. J. (2006). Electrolyzed-reduced water protects against oxidative damage to DNA, RNA, and protein. Appl Biochem Biotechnol 135, 133-44.
3) SUN, H. Chen, L. Zhou, W. Hu, L. Li, L. Tu, Q. Chang, Y. Liu, Q. Sun, X. Wu, M. Wang, H. (2011). The protective role of hydrogen-rich saline in experimental liver injury in mice. Journal of Hepatology 54, (3) 471-80
4) ITOH, T., FUJITA, Y., ITO, M., MASUDA, A., OHNO, K., ICHIHARA, M., KOJIMA, T., NOZAWA, Y. & ITO, M. (2009). Molecular hydrogen suppresses FcepsilonRI-mediated signal transduction and prevents degranulation of mast cells. Biochem Biophys Res Commun 389, 651-6.
5) KAMIMURA, N., NISHIMAKI, K., OHSAWA, I. & OHTA, S. (2011). Molecular Hydrogen Improves Obesity and Diabetes by Inducing Hepatic FGF21 and Stimulating Energy Metabolism in db/db Mice. Obesity.
6) NAKAI, Y., SATO, B., USHIAMA, S., OKADA, S., ABE, K. & ARAI, S. (2011). Hepatic oxidoreduction-related genes are upregulated by administration of hydrogen-saturated drinking water. Bioscience, Biotechnology, and Biochemistry 75, 774-6.
7) DIXON, B. J., TANG, J. & ZHANG, J. H. (2013). The evolution of molecular hydrogen: a noteworthy potential therapy with clinical significance. Med Gas Res 3, 10.